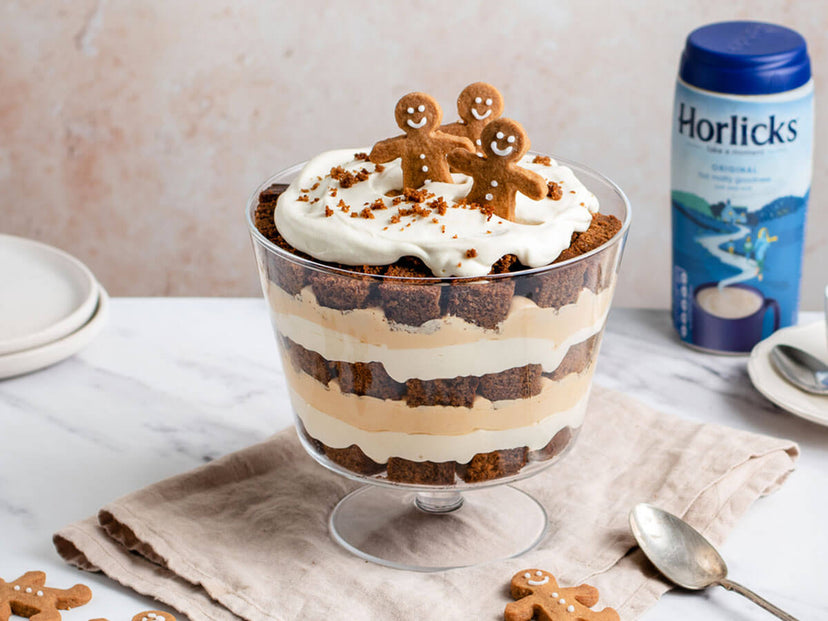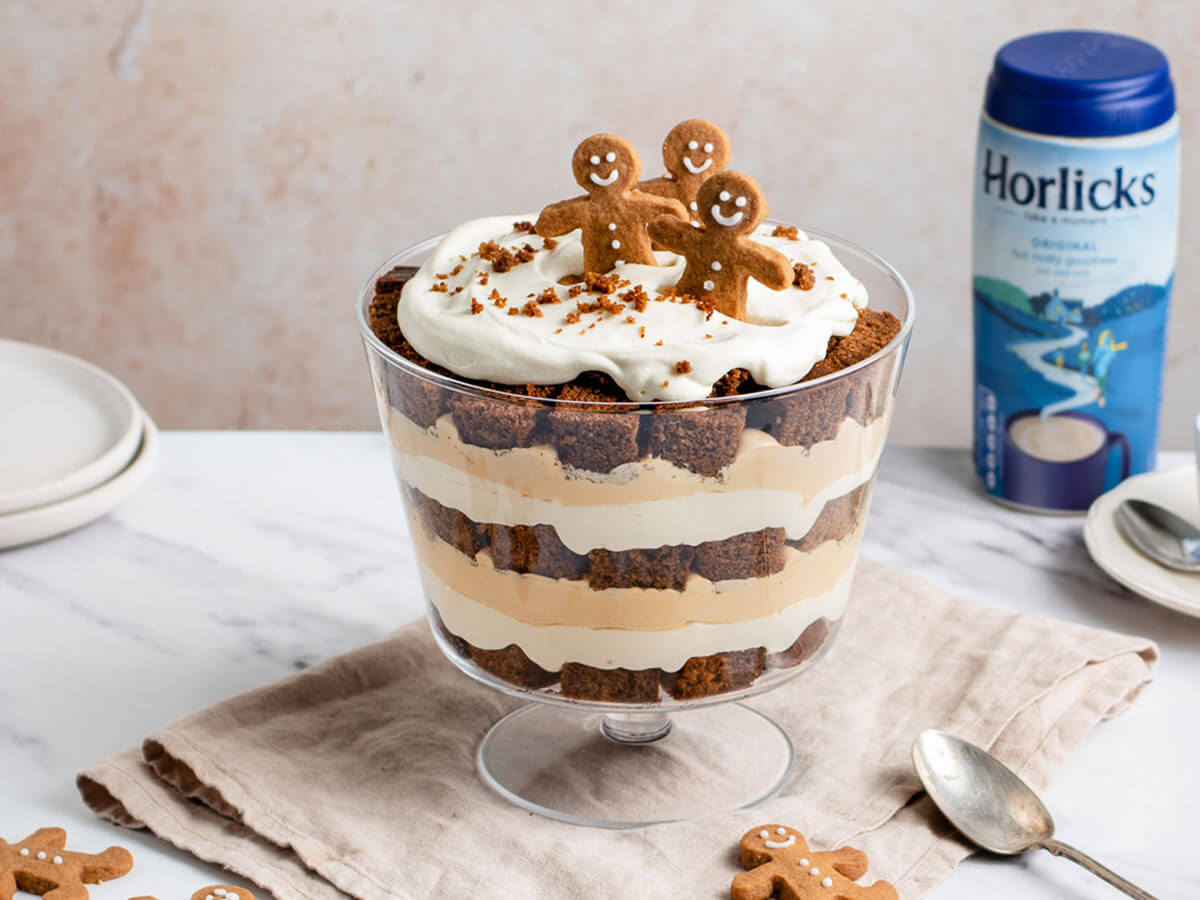 Gingerbread Trifle
Try our Horlicks twist on a
 traditional trifle, a guaranteed show-stopper at any Christmas get together.  We've layered Horlicks Original, custard, caramel and cream to create this decadent dessert. 
Ingredients
100g unsalted butter
70g dark brown sugar
2 eggs
160g treacle
40g Horlicks Original
240g plain flour
1 tsp baking soda
1 tsp cinnamon
1 tsp ground ginger
1 tsp mixed spice
Pinch of salt
150g whole milk
500g vanilla custard tub
300g double cream
2 tbsp icing sugar
400g store bought thick caramel
300g double cream
2 tbsp Horlicks Original
Made using
Method
Preheat the oven to 180°C (160°C fan).
Grease and line a loaf tin with parchment paper.
Add the butter and sugar to a big mixing bowl and beat using the electric mixer until light.
Add the eggs and mix further until combined, then mix in the treacle.
In a separate bowl, combine flour, baking soda, spices, salt and Horlicks Original, briefly stir to combine. Add to the wet ingredients alternating with milk until fully incorporated and smooth.
Pour into a prepared tin and bake for 50-60 min, or until a toothpick inserted into the centre comes out clean.
While the cake is cooling down, prepare the caramel filling. Add the caramel, double cream and Horlicks Original to a bowl and mix using the electric mixer until soft peaks form.
In a separate bowl, make the custard filling. Beat the double cream and sugar until soft peaks form, then fold in the chilled vanilla custard.
Slice the cooled cake into cubes.
To assemble to trifle, layer 1/3 of the cake cubes over the bottom of the trifle bowl, top with 1/3 of the custard filling then spread with 1/3 of the caramel filling. Repeat two more times and decorate with the remaining cake crumbs.
Explore our Horlicks recipes