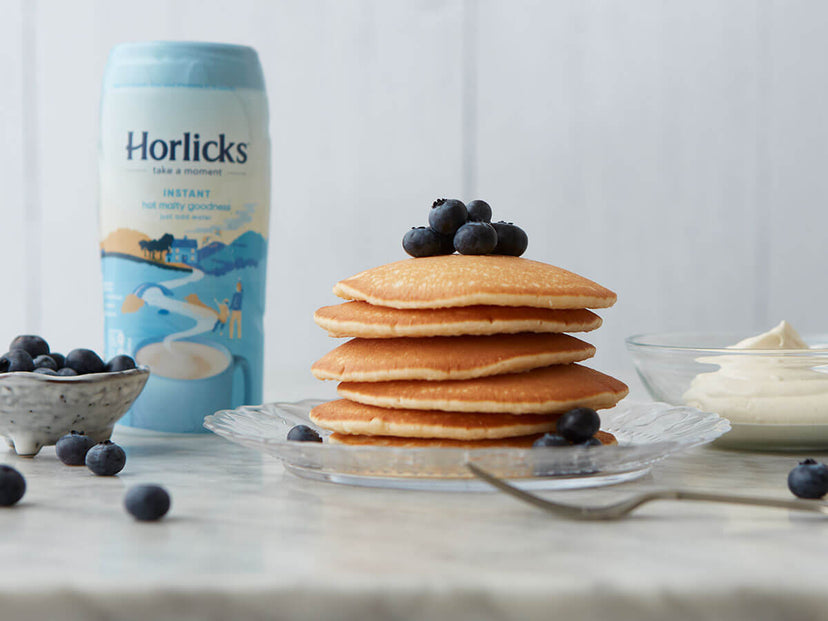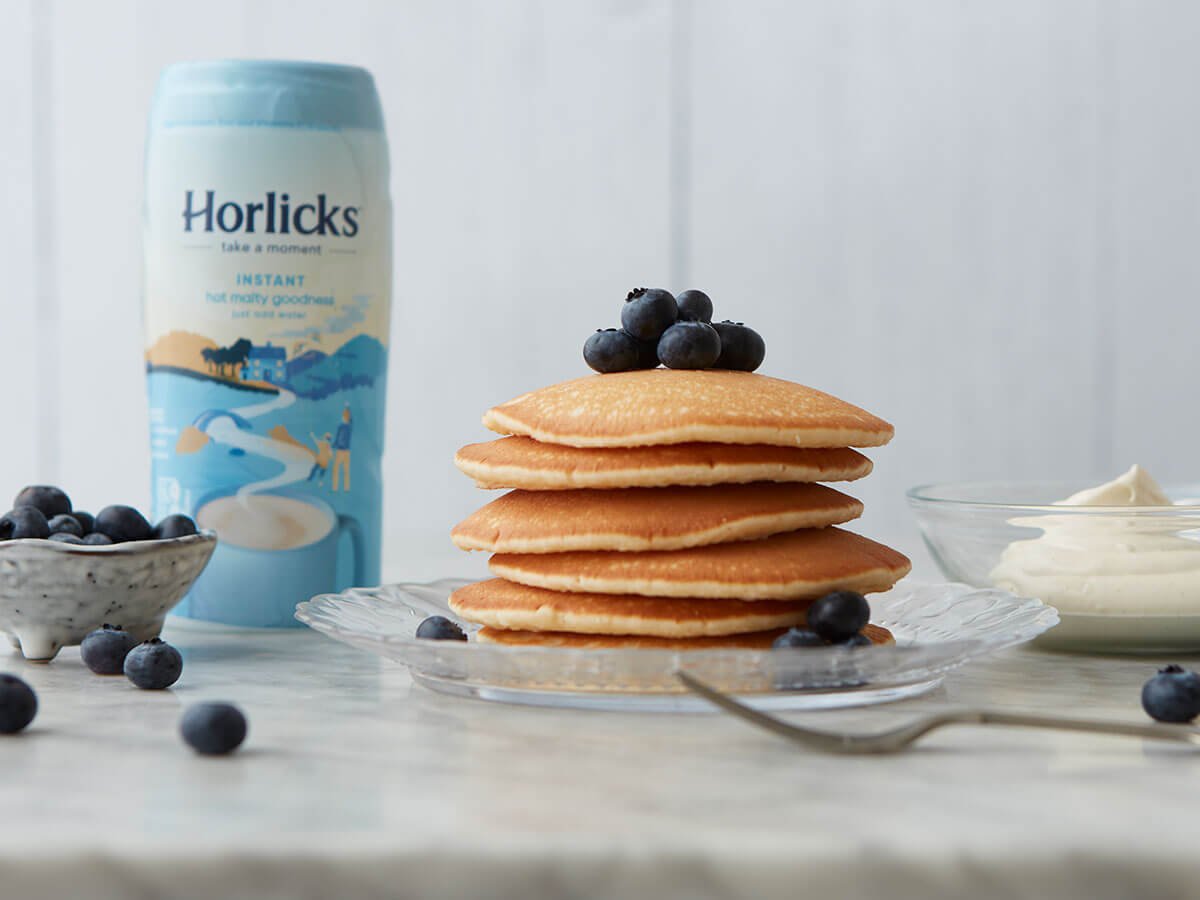 Fluffy pancakes
Our fluffy pancakes mixed with Horlicks Instant are the perfect Sunday morning brunch pairing. Why not top your pancakes with an extra dollop of Horlicks cream, blueberries and a drizzle of honey?
Ingredients
70g self-raising flour
60g wholewheat self-raising flour
130ml semi-skimmed milk
50g Horlicks Instant
2 tsp baking powder
½ tsp ground cinnamon
1 egg
20g salted butter
75g blueberries
1 tbsp maple syrup
Made using
Method
Sieve the flour, Horlicks Instant, baking powder and cinnamon into a bowl.
In a separate bowl, whisk the egg and milk together. Gradually add the egg mixture to the flour until it's a smooth mix.
In a pan, melt the butter and stir into the mix.
Brush a non-stick frying pan with a little oil and wipe away any excess.
Spoon the pancake mix into the frying pan and gently fry on both sides until light and fluffy.
Serve with blueberries, Horlicks cream and a drizzle of maple syrup
Explore our Horlicks recipes