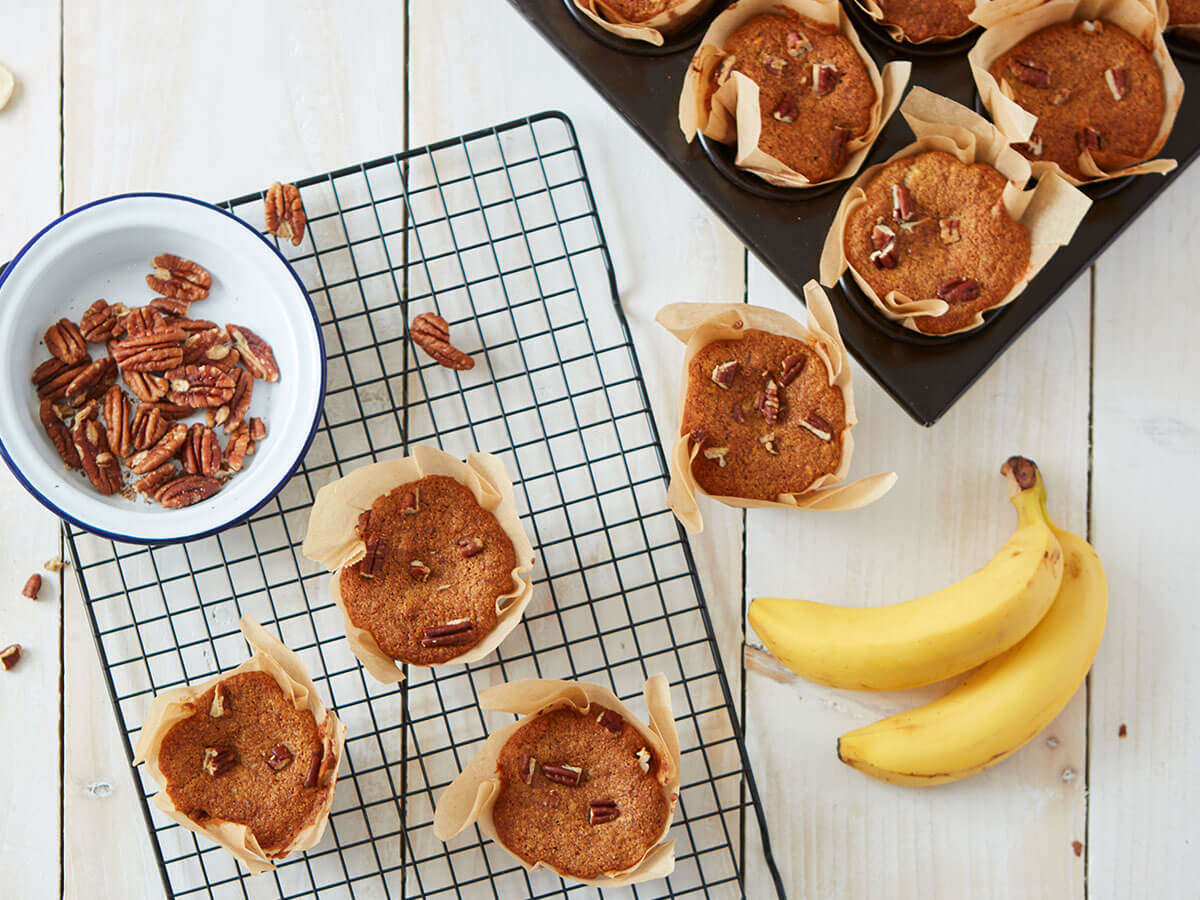 Banana bread cupcakes
Our banana bread muffins have an added twist of Horlicks Instant to make the perfect breakfast on-the-go. Why not treat yourself to a truly decadent snack and make a batch of the Horlicks malted buttercream to pipe on top?
Ingredients
4 ripe bananas
200g self raising flour
100g golden caster sugar
1 tsp bicarbonate of soda
1 tsp baking powder
50g Horlicks Instant
½ tsp cinnamon
75g unsalted butter
2 large eggs
100ml semi-skimmed milk
1 tsp vanilla extract
1 tbsp maple syrup
60g chopped pecans
Made using
Method
Preheat oven to 170c.
Mash the bananas, vanilla, cinnamon and maple syrup in a bowl and keep to one side.
In a different bowl, mix together the horlicks instant, flour, bicarbonate of soda, baking powder and pecans (keeping a few back to top the muffins).
In another bowl, cream together the soft butter and sugar until light and fluffy. Add the eggs one at a time to the creamed butter with a spoonful of flour mix and beat until smooth.
Add the remaining flour and then add the banana mix. Mix together until it forms a smooth batter.
Line a muffin tin with cupcake cases and spoon in the batter. Sprinkle with the remaining broken pecans.
Cook for 20 minutes, remove from the oven and leave to cool on a wire rack.
Explore our Horlicks recipes