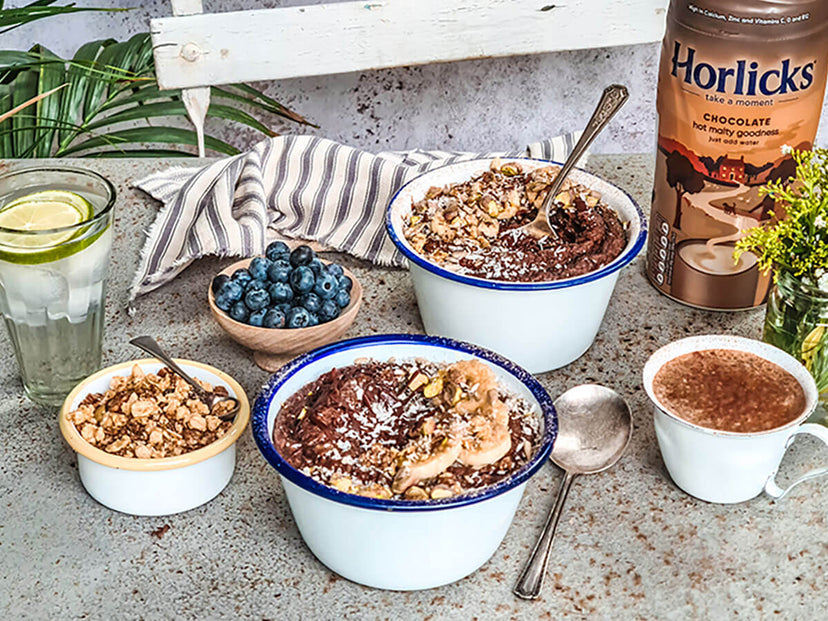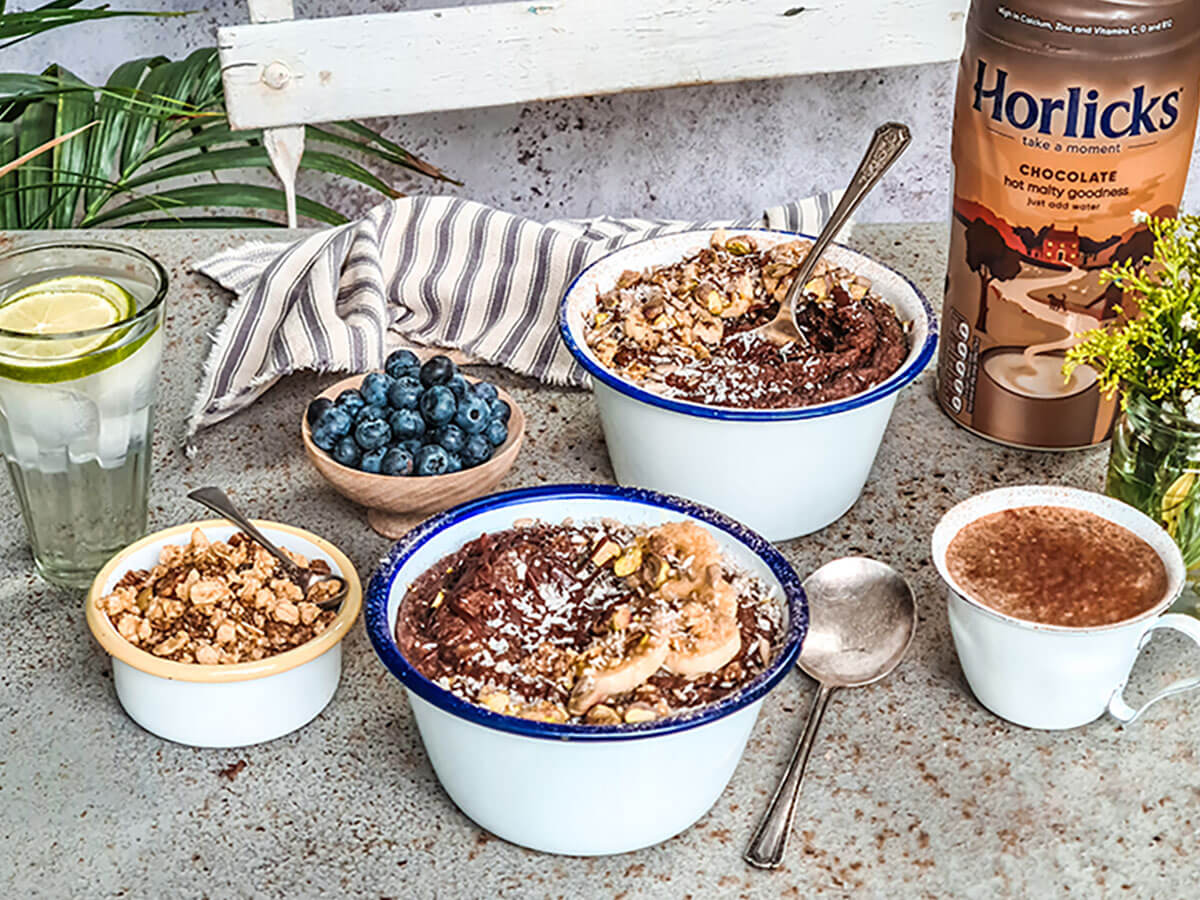 Chocolate and coconut baked oats
Add a Horlicks twist to your regular morning porridge with our quick and easy chocolate and coconut baked oats recipe. Delicious served with a spoonful of coconut yogurt and drizzle of honey. 
Ingredients
100g rolled oats
25g desiccated coconut
1 tin coconut milk (400g)
50g Horlicks Chocolate
2 medium, free-range eggs
Dark chocolate chunks
Desiccated coconut
Chopped pistachios or hazelnuts
Sunflower or pumpkin seeds
½ sliced banana and a handful of blueberries
Made using
Method
Preheat the oven to 180°C / 160°C fan / gas mark 4.
Pulse the ingredients in a food processor for a few seconds. Don't over blend, as the mixture should still have texture.
Pour into two oven-proof dishes, top with a few chunks of chocolate, a sprinkle of coconut and bake for 10-12 minutes.
Garnish with slices of banana, a dusting of Horlicks Chocolate, a few blueberries and a scatter of seeds and nuts.
Horlicks Hint: Delicious served with a spoonful of coconut yoghurt. For a vegan-friendly alternative, simply replace the eggs with mashed banana and substitute the Horlicks Chocolate for Horlicks Vegan with a pinch of cocoa powder.
Explore our Horlicks recipes