Feeling a little slugglish? Horlicks Healthy Gut is IndyBest recommended!
14 August 2023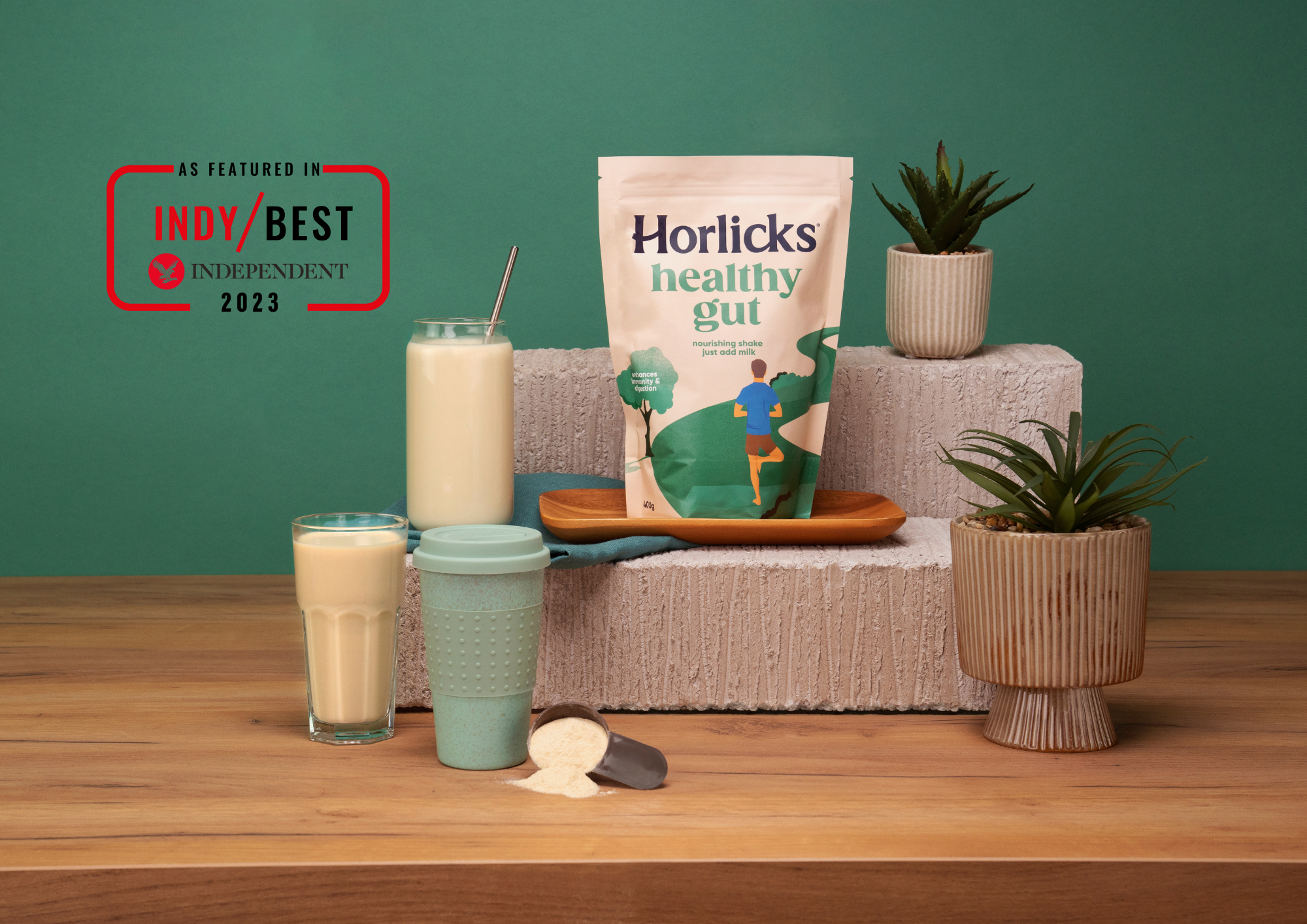 It's important we pay our gut some extra attention, after all it is responsible for digesting the food we consume and absorbing all the nutrients we need to support our bodies functions – helping us to remain fit and well.
We were thrilled to be included in The Independent's recent IndyBest round up of the 'best protein powders and shakes to level-up your fitness regime'. Our highly reviewed Healthy Gut shake featured in the article thanks to boasting 15g of protein, a signature brand taste and being a good all-rounder for a dietary boost.
Gut health is the foundation of your health and has a huge impact on both your immune system and hormones. Eating a healthy and balanced diet whilst managing stress is key to optimal gut health however, there are also a range of supplements that can ensure we're maintaining consistently good gut health.
Our nourishing shake is packed with whey protein for a great source of energy, supporting healthy muscles and bones, and provides you with the base vitamins, B12, B6, C and D, to contribute to the normal function of your immune system. Not only this but Horlicks Healthy Gut also contains selected gut-friendly ingredients to support your overall wellness - prebiotics and glutamine.
Prebiotics
You've probably heard of prebiotics but, what exactly are they?
Simply put, prebiotics are the fuel that probiotics need to thrive. They are a form of dietary fibre that can help to improve your general gut health.
Glutamine
Glutamine is an important amino acid. Sometimes, especially after an illness, our bodies may experience a deficiency, so we've added glutamine to Healthy Gut to help you strengthen your immune system.
To make a Horlicks Healthy Gut nourishing shake, add 40g of powder to a shaker with 300ml
of cold semi-skimmed milk (or your preferred milk alternative). Give it a good shake or mix in a blender until fully dissolved. Drink on-the-go or serve in a glass and enjoy.
The Horlicks Healthy range is here to support you on your wellness journey. The nourishing shake range is the perfect blend of protein and health-boosting vitamins, tailored to support four unique nutritional needs.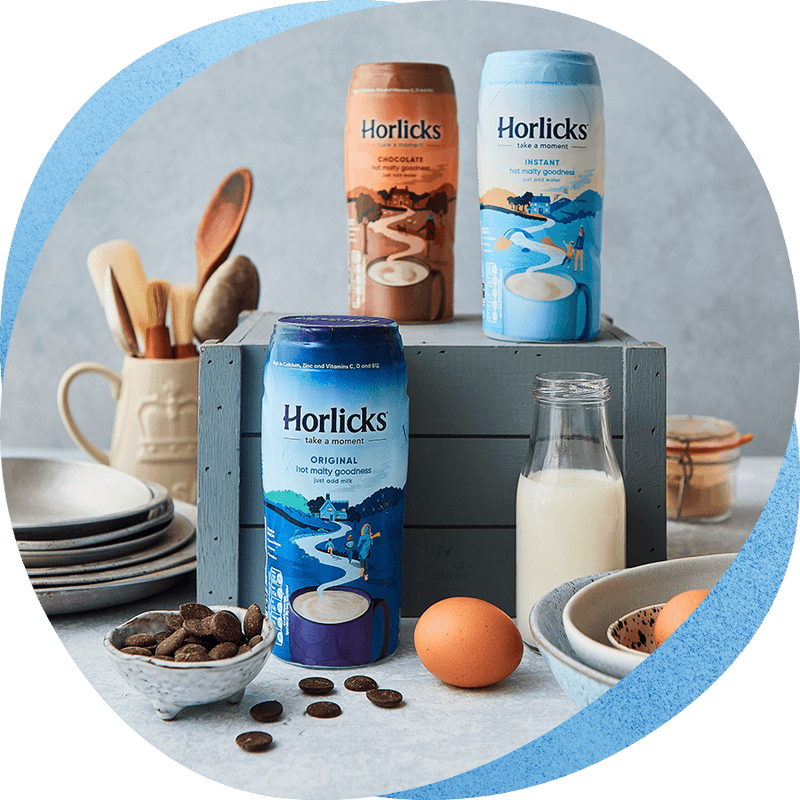 Horlicks
Find out more ways to take a moment with our Horlicks blogs and be sure to follow us on Instagram @horlicksuk