5 mindful ways to enjoy autumn
Horlicks 03 October 2022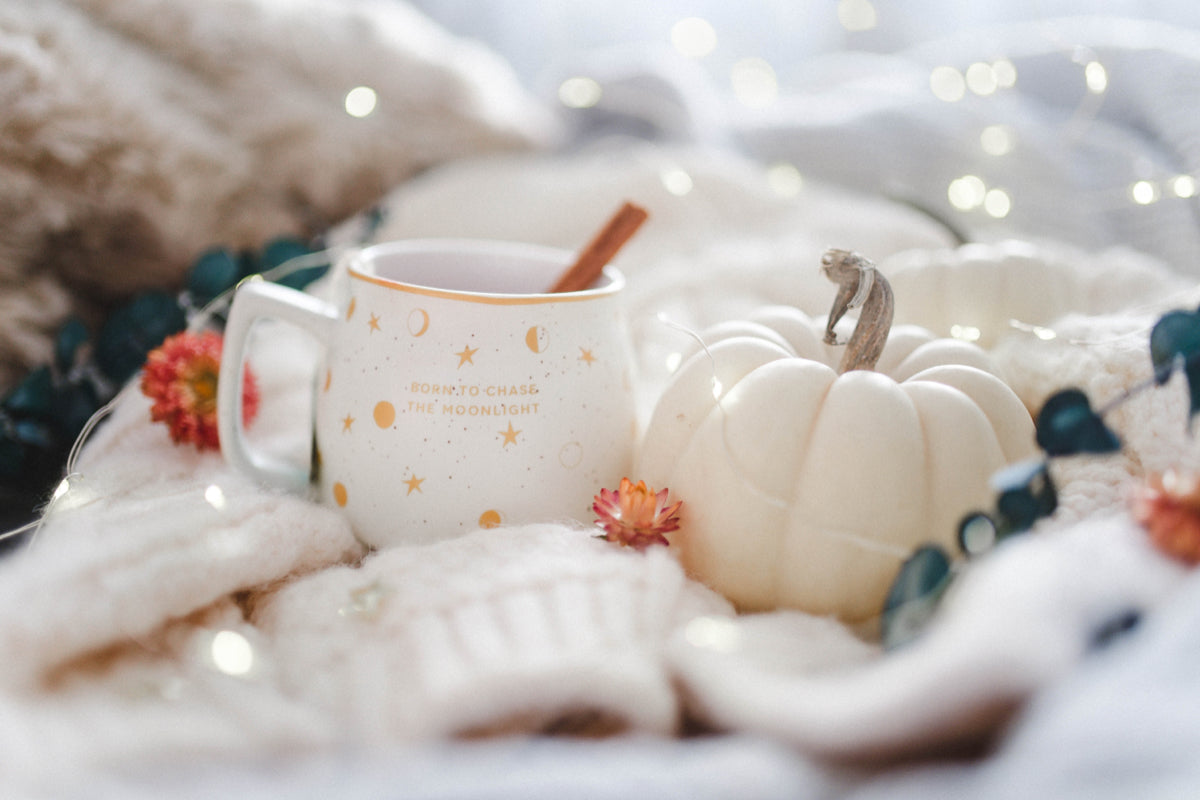 Waking up on a crisp morning while the leaves outside turn golden and you cosy up under a blanket with a warm mug of Horlicks. Is it any wonder autumn is our favourite season?
Every year, the seasons can sometimes quickly pass us by as we lose ourselves in daily life.  Adopting a mindful approach to life allows you to focus your awareness in the present moment, and could potentially help you think and feel better. Autumn is the perfect time to embrace this and as the season changes, so can you.
So why not follow our 5 mindful tips to enjoy autumn and let's enjoy the gorgeous season that's happening around us, together!
Get creative in the kitchen 
The change in season sparks a change in our eating habits, which makes it a great time to try something new. 
Whether it's cooking or baking, being in the kitchen is a great way to take some time for yourself and find a moment of solitude to reflect on the week. Have fun with finding new recipes, even if it doesn't always go to plan, you can enjoy the process.
Horlicks is the perfect pairing to any autumnal dish with its rich, malty flavour adding extra deliciousness to both sweet and savoury recipes. Why not try our easy-to-follow Horlicks vegan malt pumpkin bread. It's a seasonal treat that will become an autumn night favourite - you'll definitely be going back for second helpings. 
Spend time outside  
As we approach the colder months, it can be a struggle not to hit the snooze button and pull yourself out of a toasty bed. However, getting up and out before the morning rush can bring you a lot of benefits to set you up for the day ahead!
A study found that starting your day with a morning walk can help improve mental clarity and focus throughout the day as well as helping you feel more energised. Why not pop on some music while you walk? It could give you an extra dopamine boost and put you in a good mood for the rest of the day. We recommend taking a Horlicks nourishing shake too, healthy body is the perfect drink for the occasion as it blended with glucosamine and MSM which keep you on the move and ready for the day!
We love this Spotify playlist 'Feelin' Good' for some happy-go-lucky songs! 
If you're not a fan of an early morning stroll, try to find a countryside walk that inspires you and explore it at the weekend. Or, you could meet a friend for an impromptu walk and talk in the park.
Create a reading list 
With darker nights on the horizon, nothing tempts us more than staying in and snuggling up on the sofa with a good book. Reading is a simple way to feed the mind and can help you relax amidst the chaos of the day. Why not take a trip to your favourite bookshop and pick out a few new books to keep you entertained throughout autumn?
For some book-spiration check out our Top 5 Books To Enjoy With a Horlicks, to see our favourite reads of the year.
Find a moment of calm
The stress of work and family life can often get on top of us so it's important to find ways we can switch off and reset. Here are some mindful ways you can connect with your mind and body and find a moment of calm in every day.
Push yourself out of your comfort zone and try a new exercise class - you never know, you might love it!
Don't be afraid to spend time alone and enjoy your own company. Why not take yourself out for lunch and listen to a podcast? We recommend 'The Human Upgrade with Dave Asprey' - a great listen if you want to challenge your way of thinking on different topics.
To help you feel rested and restored, why not pop on a hydrating face mask whilst you sip on a Horlicks nourishing shake, healthy sleep - pure relaxation!
Try setting yourself a goal of 10 minutes of mindfulness meditation each day. Switching off and giving time to yourself is sometimes the best way to navigate through the stresses of life. We recommend this guided meditation video as a great place to start.
Refresh and organise your home 
A few simple changes around your home will help you feel prepared for the change of season. Sometimes, all you need is a good declutter session to help relieve some stress.
The change of season brings a fresh start, so it's the perfect time to try new things and push your creativity. You could swap your furniture around to give your bedroom or living room a new look and feel. 
Autumn calls for burning incense and scented candles, head to your local high street to check out all the fun, seasonal candles on offer. You can light a candle after a day of refreshing your home and you will instantly feel cosier and more relaxed!
For more tips on making your home extra comfy this year, read our 'Ten Ways to Create a Cosy Home This Autumn' blog.
We hope that these simple ways to mindfully embrace autumn with Horlicks have inspired you to make the most of this beautiful season ahead of us. 
Don't forget to tag us in your mindfulness tips and tricks on Instagram and Facebook!