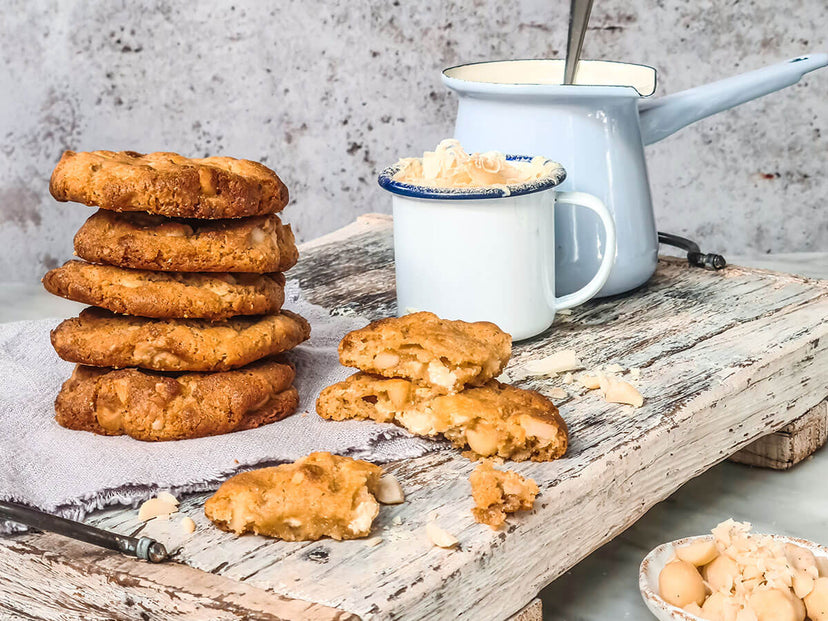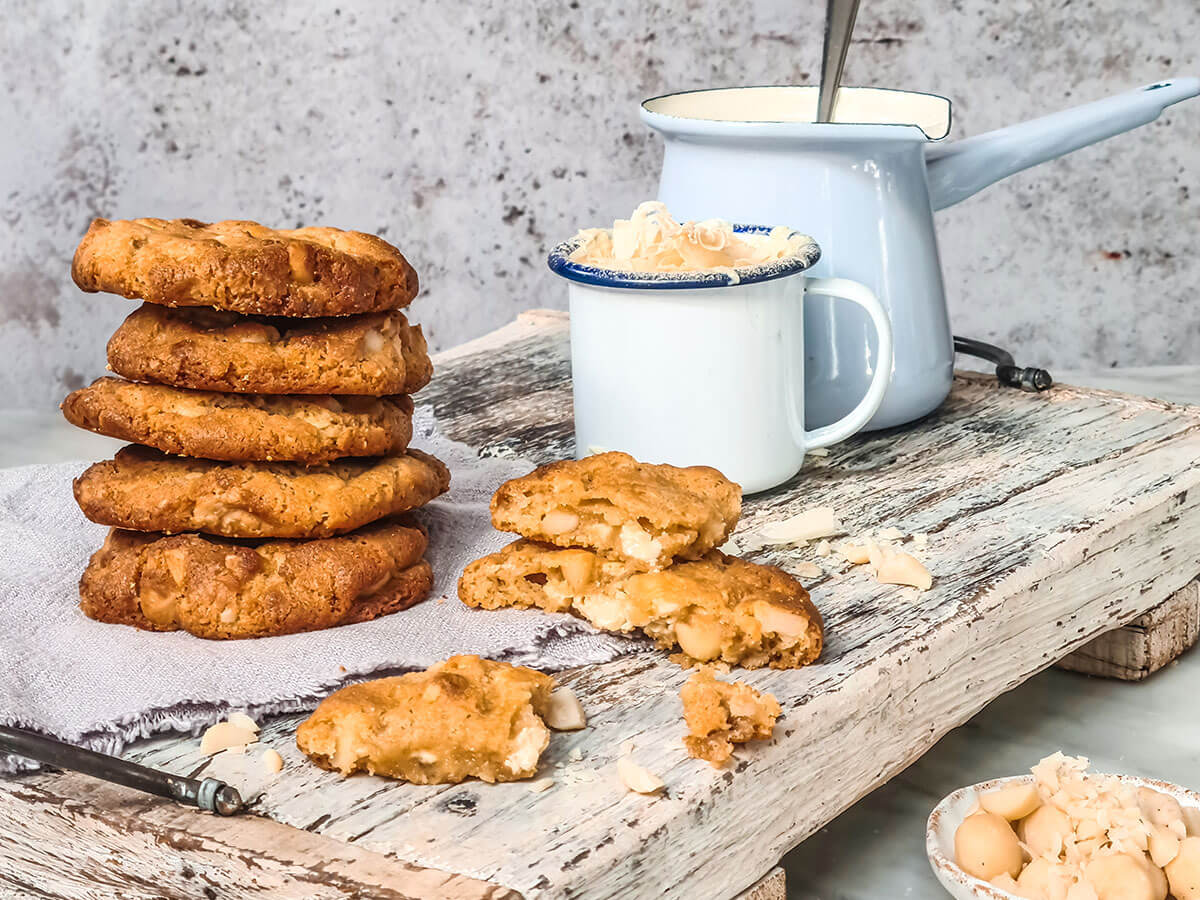 White chocolate & macadamia cookies
The perfect combination of
 of white chocolate and 
Horlicks is guaranteed
 to be a crowd pleaser for the whole family - the perfect recipe to make with little ones too.
Ingredients
225g plain flour
150g melted butter, cooled
75g Horlicks Original
200g demerara sugar
1 tsp baking powder
½ tsp salt
1 large egg and 1 egg yolk
150g white chocolate, chopped
150g macadamia nuts, chopped
Made using
Method
Preheat the oven to 180C / 160C fan / gas mark 4.
In a large bowl, mix together the flour, baking powder, salt, sugar and Horlicks Original. Add the white chocolate chunks and chopped nuts, stirring well to distribute evenly.
Add the egg, egg yolk and melted butter and bring together to form a soft dough. Use a small ice cream scoop to portion into small balls, then rest in the fridge for 1 hour. At this point, you can freeze the cookie mixture to use in the future.
Once chilled, place on a tray about 6-8cm apart and bake for 12-13 mins. When the cookies have been baking for about 8 minutes, lightly dust the top with an extra sprinkle of Horlicks Original for a wonderfully caramelised finish. Allow the cookies to firm up by cooling for 5 mins before you eat.
Horlicks Hint - Try substituting the Horlicks Original for Horlicks Chocolate, swap the white chocolate for milk chocolate and use hazelnuts instead of macadamia. Amazing!
Explore our Horlicks recipes