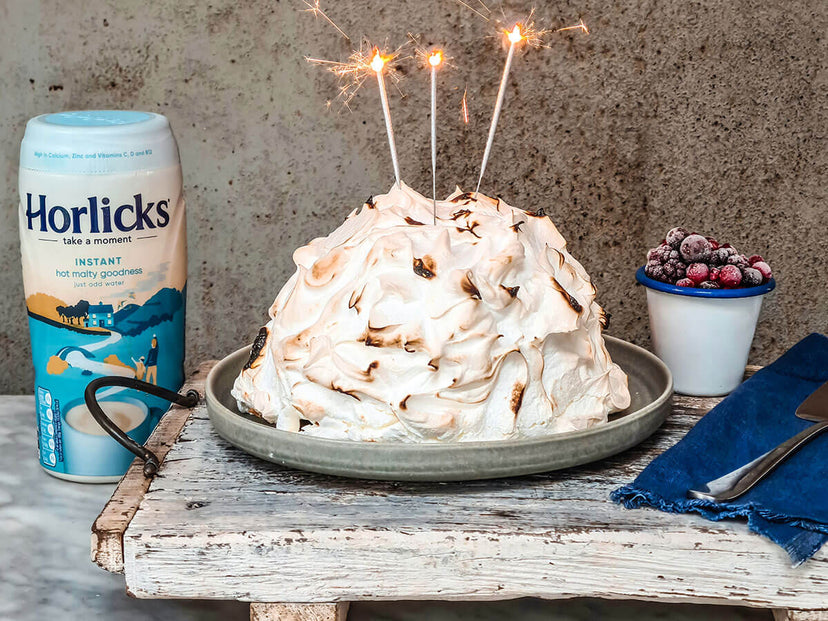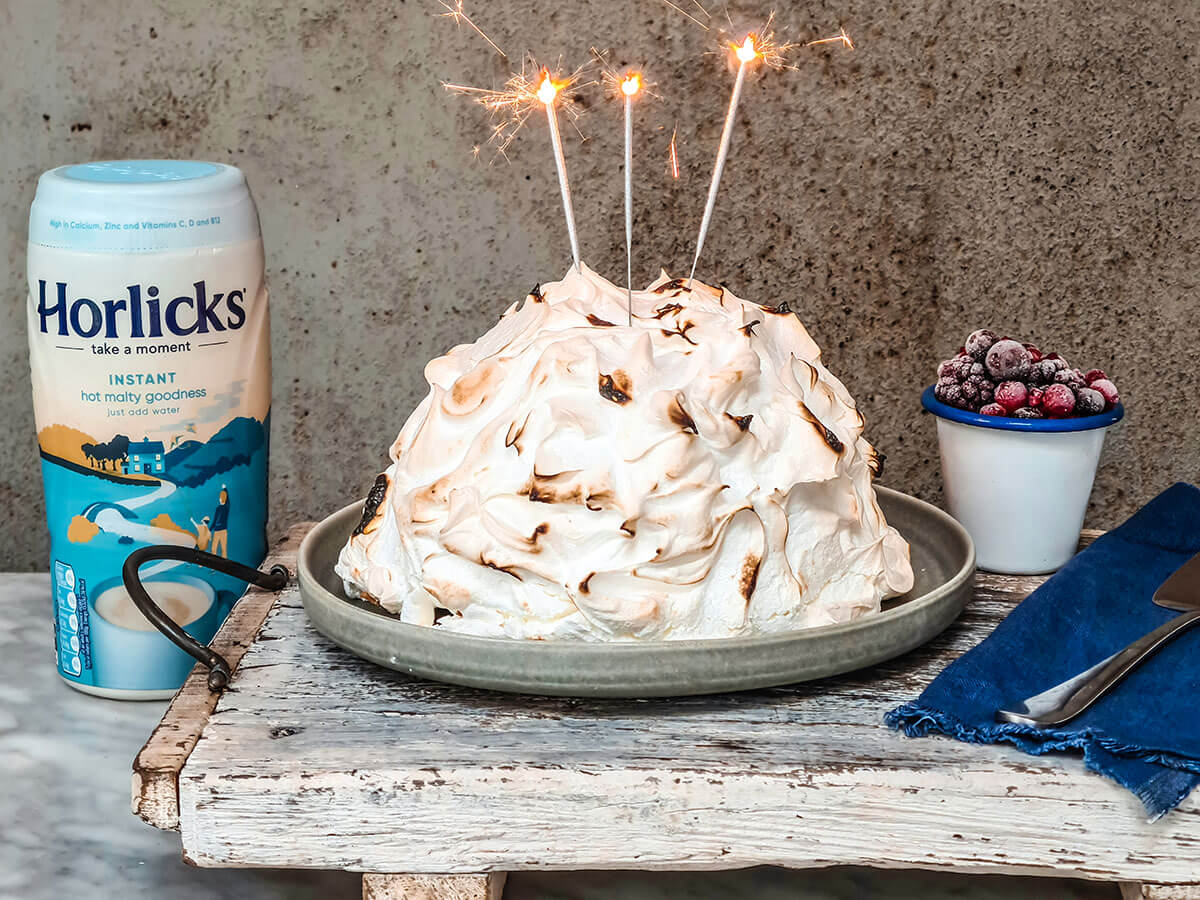 Show-stopper baked Alaska
We've added a malty twist to this classic dessert, our baked Alaska recipe contains Horlicks Instant, condensed milk and raspberry jam. A show-stopper that's guaranteed to WOW your guests at any festive get together!
Ingredients
125g Horlicks Instant
1 tin condensed milk (375ml)
600ml double cream
3 free-range egg whites (90g)
180g caster sugar (double the weight of the egg whites, so adjust accordingly)
50g raspberry jam
1cm thick slice of Victoria sponge
Made using
Method
Make the ice cream the day before. You will only need approximately half of the ice cream for this recipe, so save the rest to enjoy another time! Whisk together the cream, condensed milk and Horlicks Instant until soft peaks form. Place into a suitable container and freeze overnight.
Take a 500ml Pyrex bowl and use the rim as a template to cut a disk of Victoria sponge, then set aside. Line the bowl with cling film so that it overlaps the edges. Firmly press the ice cream into it to fill the bowl and put back into the freezer. Place the disc of sponge cake onto a parchment-lined oven tray.
Top the sponge with a layer of raspberry jam and preheat the oven to 190°C / 170°C fan / gas mark 5.
In a food processor, whisk the egg whites with 1/4 of the caster sugar until soft peaks. Turn the processor to full speed and add the rest of the sugar slowly until thick and glossy.
Remove the ice cream from the freezer and gently remove from the bowl by pulling the cling film. Place the ice cream dome onto the sponge and remove the cling film.
Fully cover the ice cream with the meringue - making sure there are no gaps where you can see the ice cream!
Place in the oven for 8 minutes until the meringue is crispy and brown at the edges.
Serve immediately, cut into thick wedges.
Explore our Horlicks recipes