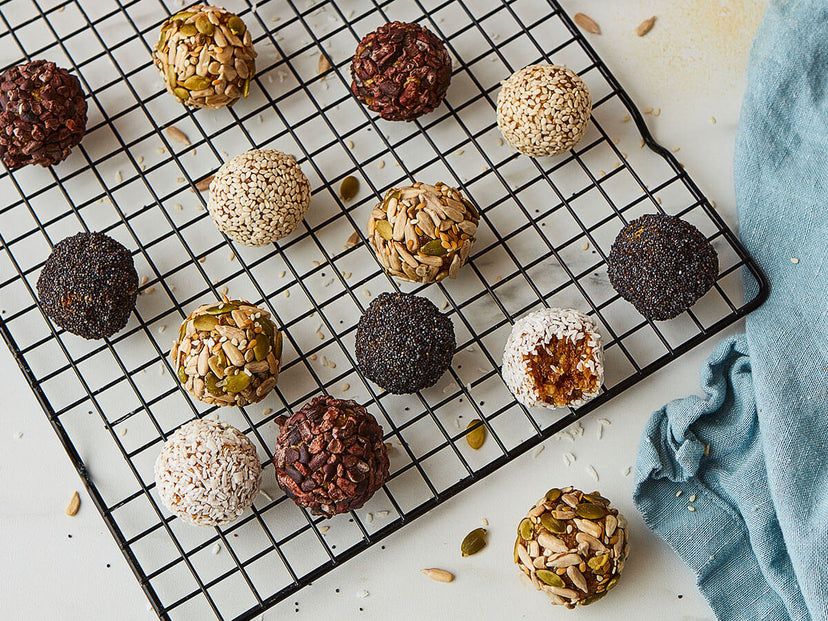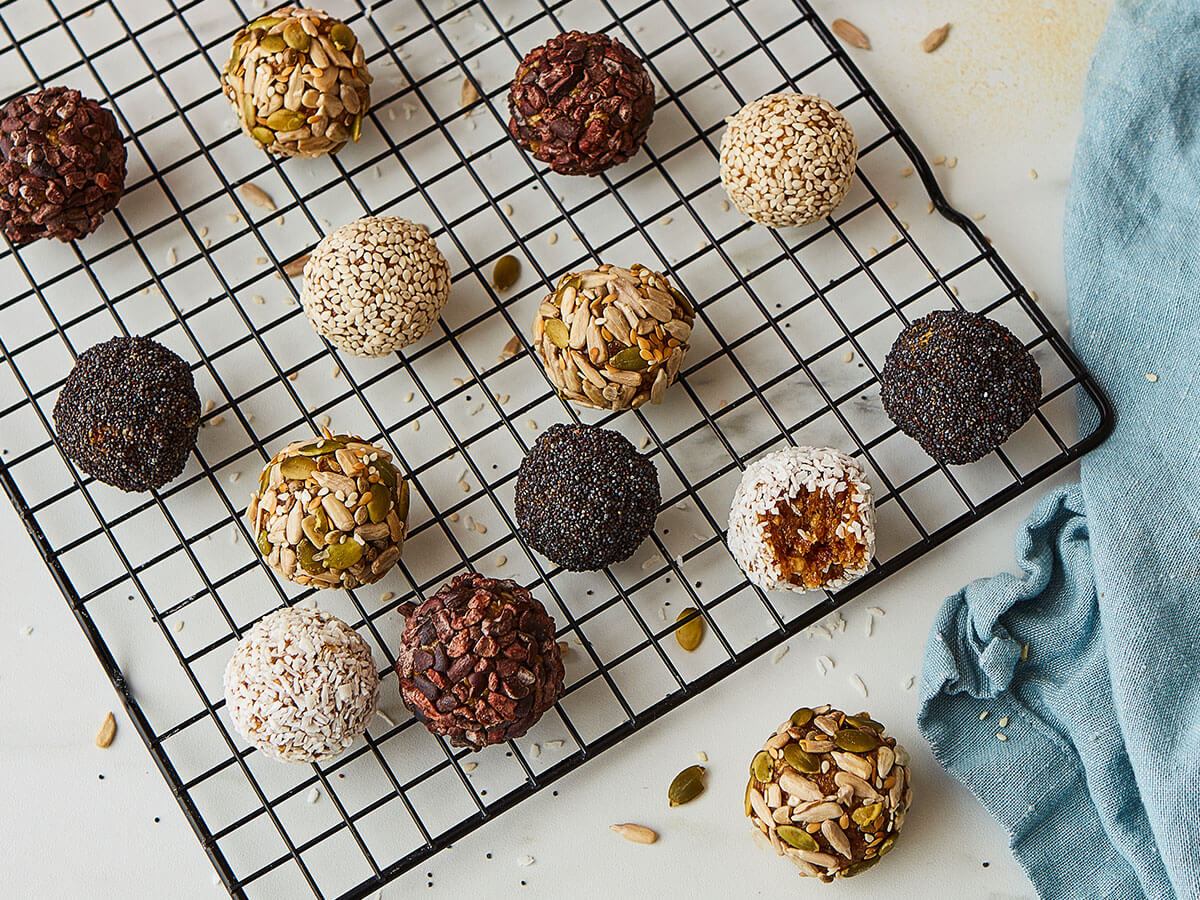 Power-packed energy balls
Whatever your day has in-store, our protein-packed energy balls are at the ready 
to keep you fuelled. This recipe can also be made vegan-friendly by simply replacing Horlicks Instant with Horlicks Vegan.
Ingredients
100g dried apricots
100g dates
100g pecan nuts
50ml coconut milk
25g Horlicks Instant
25g coconut oil
Pinch of ground turmeric
Pinch of ground cinnamon
15g sunflower seeds
10g poppy seeds
15g crushed pecan nuts
10g desiccated coconut
Made using
Method
Blitz apricots, dates, pecan nuts, turmeric, cinnamon in a food processor until finely chopped.
Add the Horlicks Instant, coconut milk and melted coconut oil and blend until it comes together.
Shape the mix into walnut-sized balls, roll some of the balls in chopped sunflower seeds, some in poppy seeds, some in crushed pecan nuts and some in desiccated coconut.
Store in an airtight container until you need an energy uplift!
Explore our Horlicks recipes