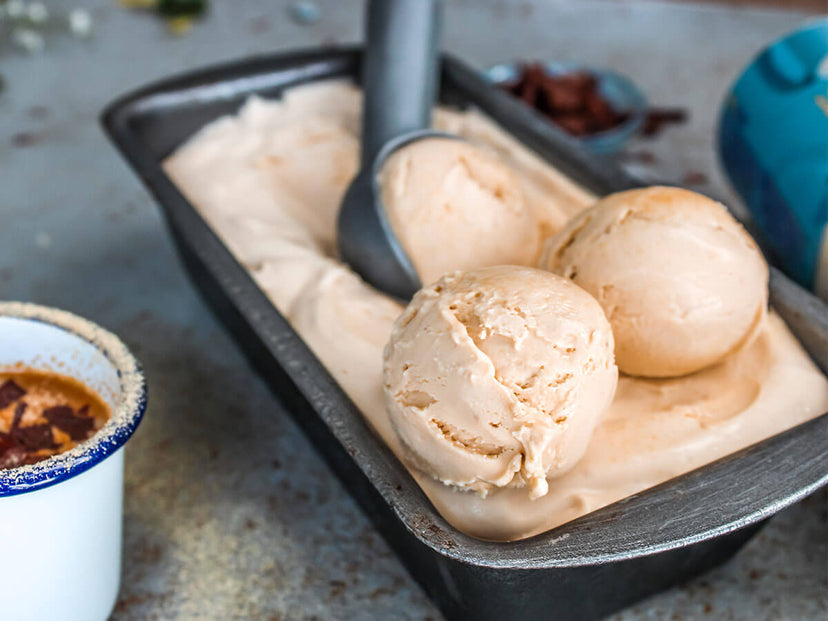 No-churn Horlicks ice cream
This 
fuss-free
 recipe 
gives 
you a smooth and creamy cooling treat using
 only 3 ingredients. Our no-churn ice cream contains Horlicks Instant to add a touch of malty goodness to any dessert.
Ingredients
125g Horlicks Instant
1 tin condensed milk (375ml)
600ml double cream
Made using
Method
Whisk together the cream, condensed milk and Horlicks Instant until soft peaks form.
Place into a suitable container and freeze overnight. Your fuss-free ice cream is now ready to enjoy!
Horlicks Hint: This is an amazingly versatile recipe and works perfectly as a vegan ice cream. Simply switch the ingredients for vegan-friendly alternatives and follow the method for the same great results.
Explore our Horlicks recipes