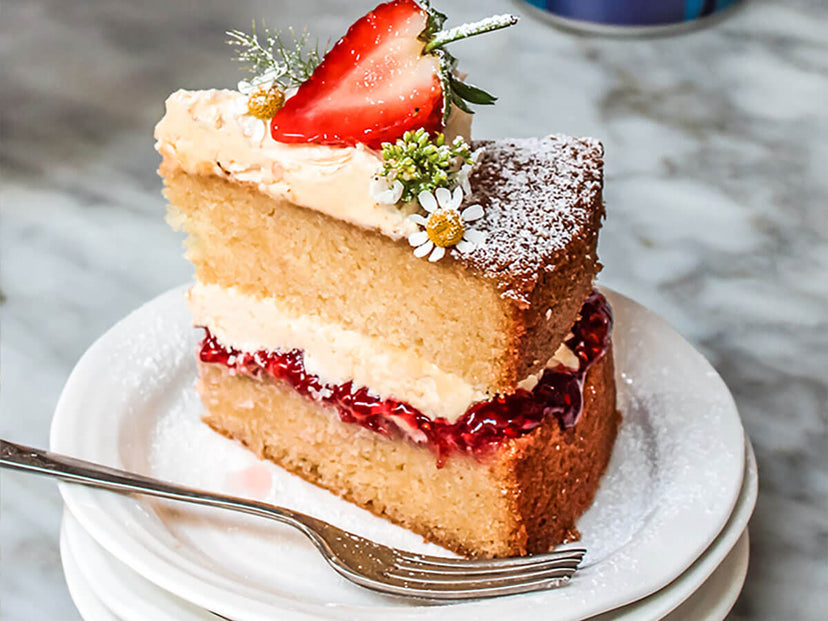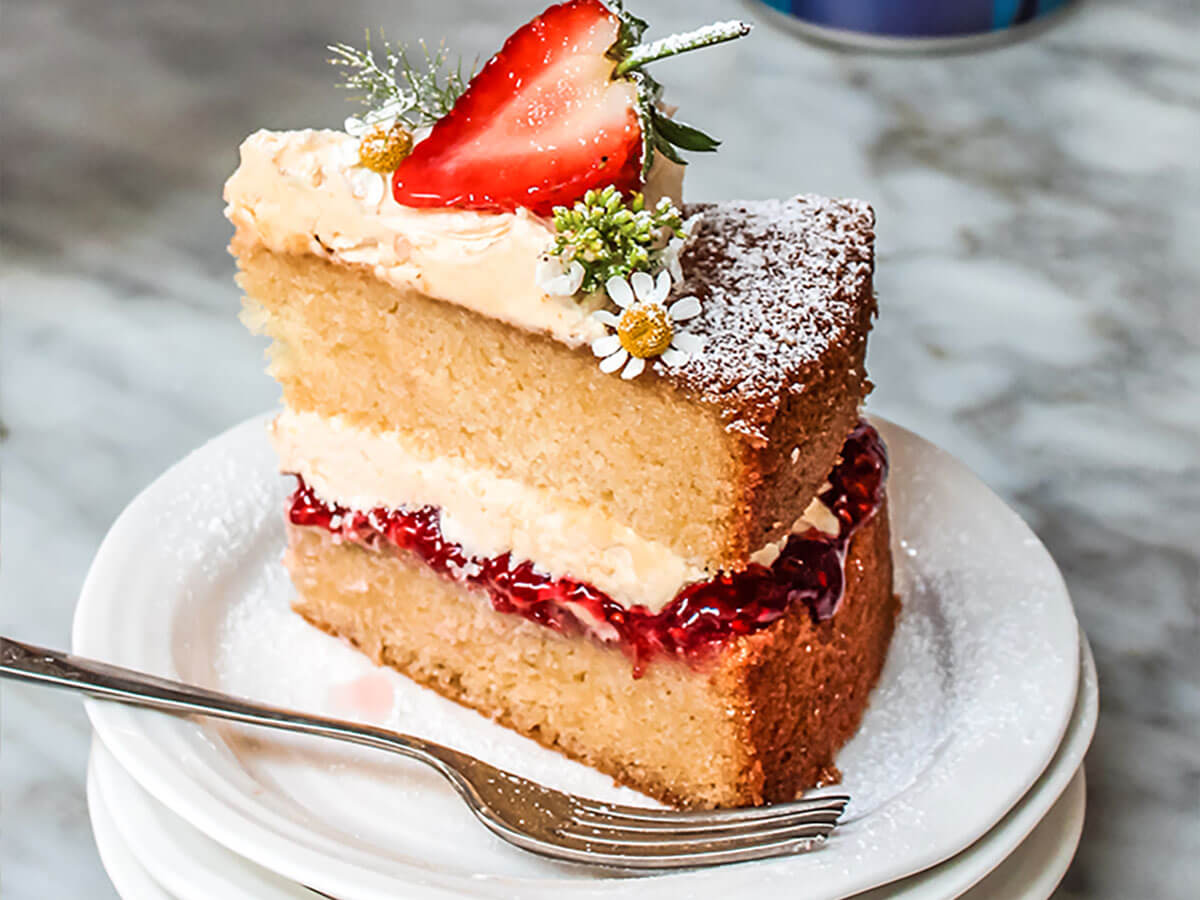 Malted Victoria sponge
Try our twist on a classic Victoria sponge bake. Made with a moist, Horlicks-infused sponge, strawberry jam and whipped buttercream. It's the perfect tea time treat!
Ingredients
4 medium free-range eggs
200g caster sugar
200g self raising flour
½ tbsp baking powder
50g Horlicks Original
225g butter, softened
100g strawberry jam
100g butter, softened
15g icing sugar
50g Horlicks Original
1 punnet of strawberries
Made using
Method
In a mixing bowl, beat the soft butter and caster sugar until a thick and fluffy buttercream.
In a separate bowl, mix the flour, Horlicks Original and baking powder. Lightly beat the eggs, then add a small amount of egg into the buttercream. Fold in a spoonful of flour mixture. Then mix in a spoonful of egg. Repeat until all the egg and flour is fully mixed in.
Divide your mixture between two 7-inch cake tins that have been lined with a little butter and parchment paper. Bake in the oven at 180°C / 160°C fan / gas mark 4 for 20-25mins. The cake is done when a skewer inserted comes out clean. Set aside to fully cool on a wire rack.
To make the buttercream filling, whisk the butter and Horlicks Original until light, thick and fluffy. Add one spoonful of icing sugar at a time until fully mixed in.
To assemble, place one of the cooled sponges onto a cake stand. Top with the jam and two-thirds of the buttercream and then finish with the remaining sponge cake. Spread the remaining buttercream on top and garnish with fresh strawberries.
Explore our Horlicks recipes