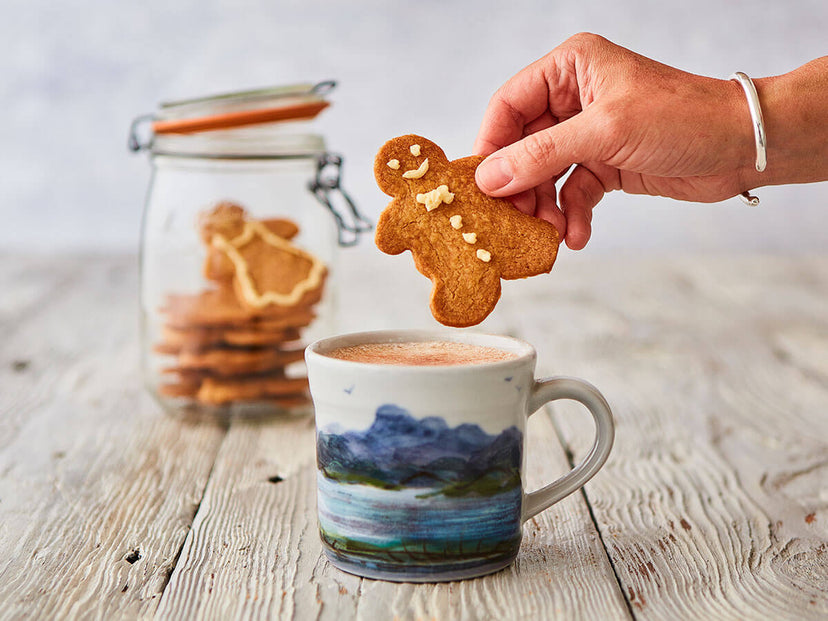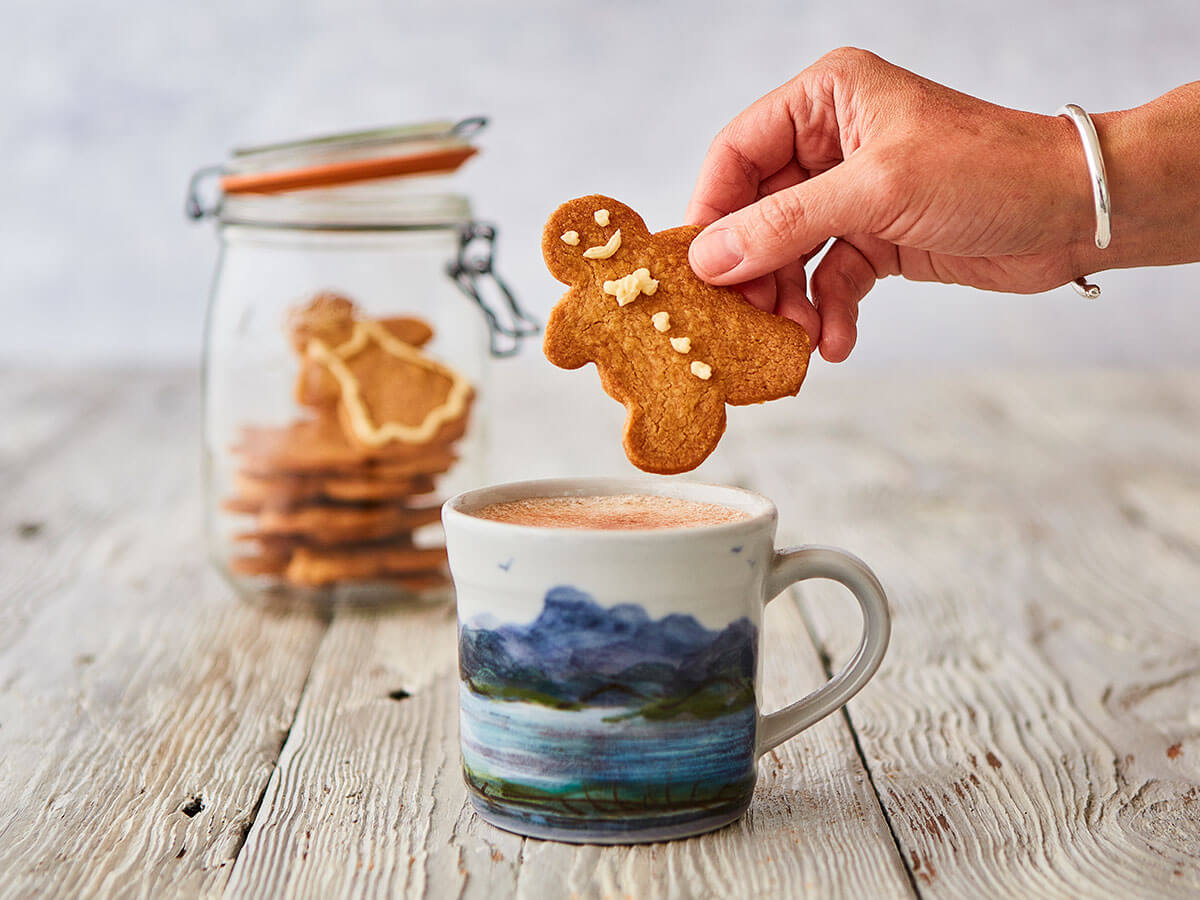 Horlicks gingerbread biscuits
A malty alternative to the traditional gingerbread men! This is a great baking activity to do with the little ones and the end result can be enjoyed by the whole family.
Ingredients
280g plain flour
150g salted butter
90g golden caster sugar
35g Horlicks Original
1 tsp ground ginger
½ tsp bicarbonate of soda
½ tsp ground cinnamon
Pinch of salt
60g unsalted butter
25g icing sugar
20g Horlicks Original
Made using
Method
Preheat the oven to 180°C.
Sieve the flour, bicarbonate of soda, ginger, cinnamon and Horlicks Original into a medium bowl.
Place the sugar and butter into a mixing bowl and beat until light and fluffy.
Add the flour mix to the butter and mix until fully combined, then knead the mixture until it forms a dough.
Tip the dough onto cling film and gently press to form a 1cm thick square. Top with another piece of cling film and using a rolling pin, roll to approx 3mm.
Cut the dough using character cutters until you have 30 biscuits and arrange on non-stick baking trays, leaving space between each biscuit.
Chill the biscuits in the fridge for 10 minutes, then add to the oven and bake for 12 minutes until light brown.
Whilst the biscuits are baking, beat together the butter, icing sugar and Horlicks Original until light and fluffy and spoon into a piping bag.
Allow the biscuits to cool and decorate with Horlicks buttercream.
Explore our Horlicks recipes