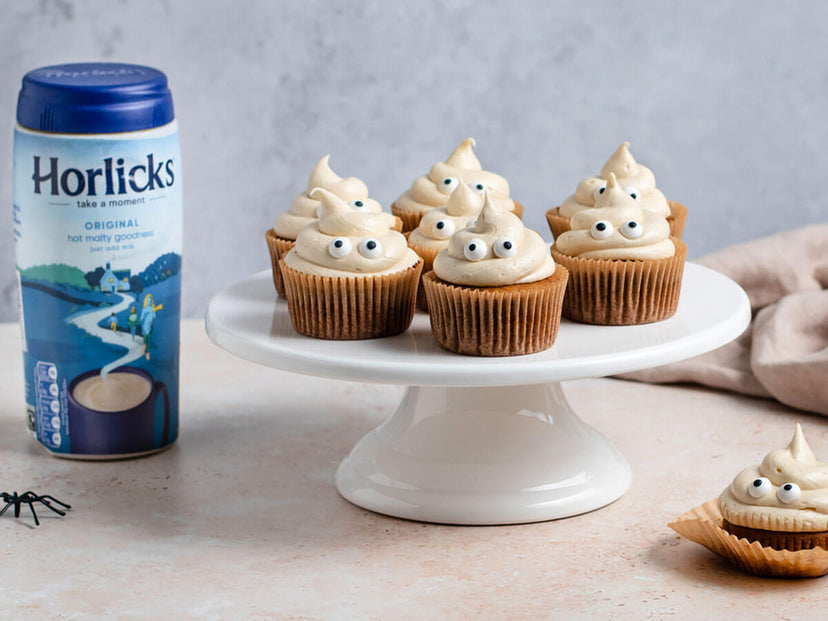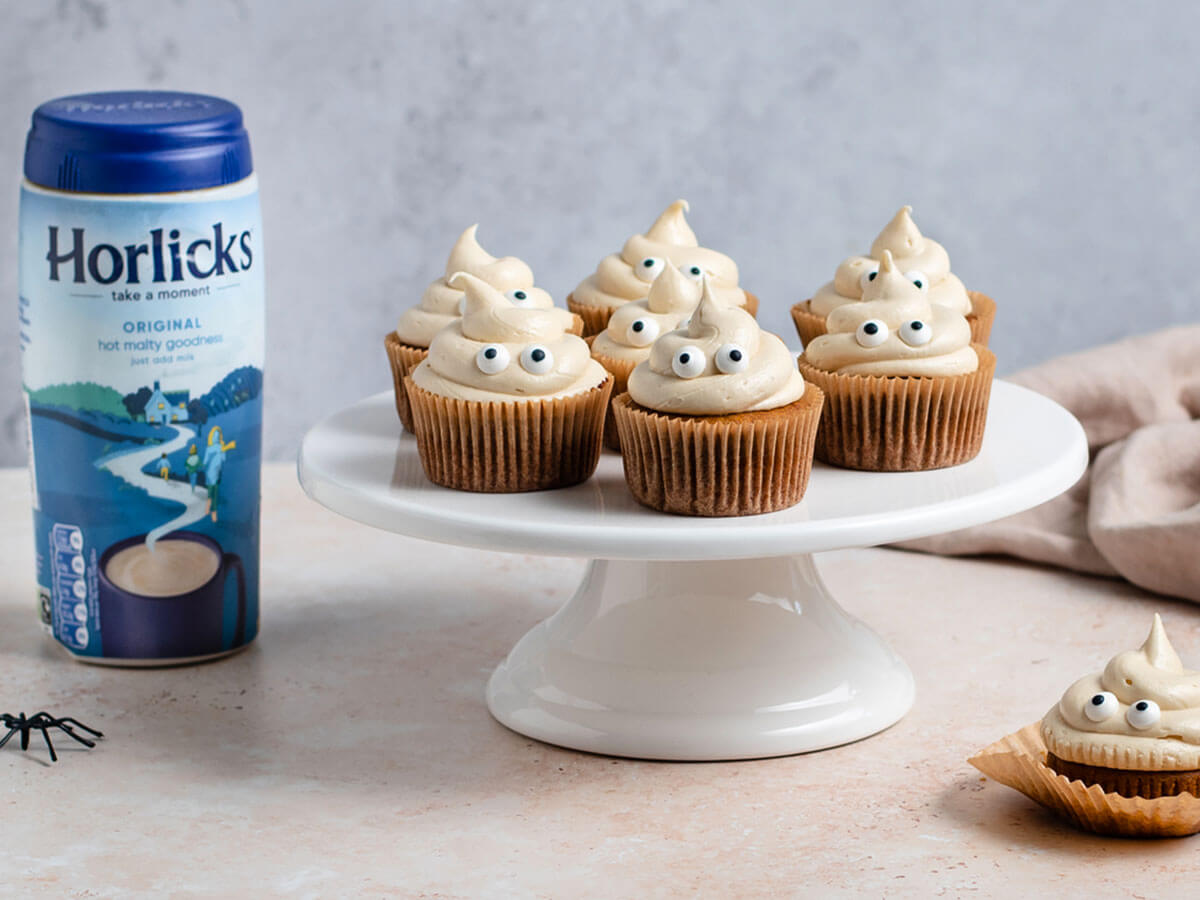 Halloween Pumpkin Cupcakes
We've added a Halloween twist to our pumpkin cupcakes with Horlicks cream cheese icing. It's the perfect recipe to keep the kids entertained over the spooky season. 
Ingredients
100g sunflower oil
2 eggs
60g light brown sugar
40g Horlicks Original
200g pumpkin puree, canned
100g plain flour
1/2 tsp baking powder
1/2 tsp baking soda
1 tsp cinnamon
1 tsp mixed spice
100g cream cheese
100g unsalted butter, room temperature
350g icing sugar
2 tbsp Horlicks Original
Candy eyes for decorating
Made using
Method
In a big bowl, whisk together the oil, eggs, brown sugar and Horlicks Original until fully combined then whisk in the pumpkin puree until smooth.
Separately, combine the dry ingredients.
Gently fold the dry ingredients into the wet ingredients until smooth.
Preheat the oven to 180°C (160°C fan).
Divide the batter between 12 muffin cases (each muffin case should be 2/3 full) and bake for 20 minutes or until a toothpick inserted into a centre of the muffin comes out clean.
To make the frosting, beat the cream cheese and butter using a handheld or a stand mixer until creamy. Gradually, add the icing sugar and Horlicks Original and beat for 2-3 minutes until light and fluffy. If the frosting is too thin for your liking, add more icing sugar until you reach desired consistency.
Frost the cooled cupcakes and decorate with candy eyes.
Explore our Horlicks recipes