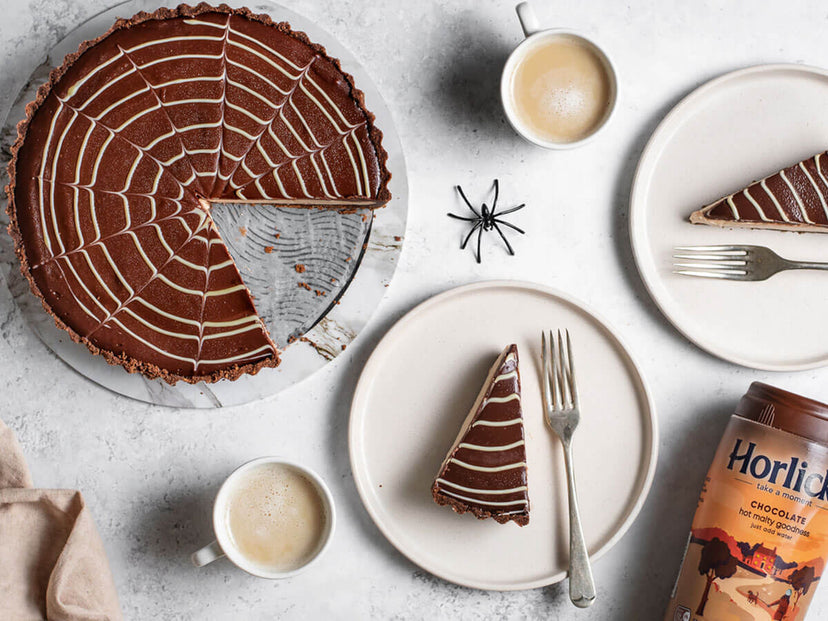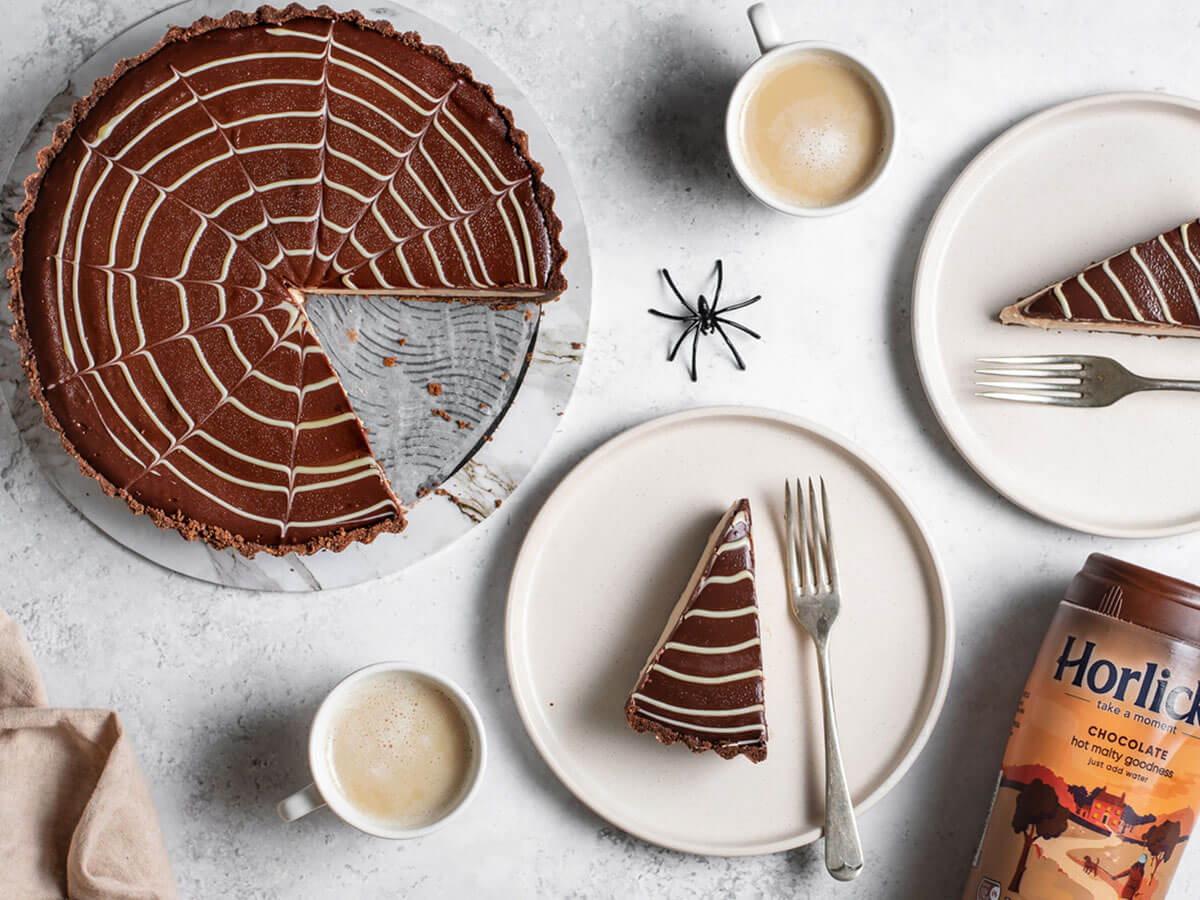 Halloween Chocolate Cheesecake
All treats, no tricks with our no-bake Halloween chocolate cheesecake. Treat family and friends to this indulgent dessert made with a buttery biscuit base, Horlicks Chocolate filling and spiderweb chocolate ganache.
Ingredients
220g digestive biscuits
80g melted butter, unsalted
2 tbsp Horlicks Chocolate
10g cocoa powder
370g cream cheese
200g double cream
70g icing sugar
30g Horlicks Chocolate
70g dark chocolate
100g double cream
60g white chocolate
1 tbsp double cream
Made using
Method
To make the base, add the biscuits, Horlicks Chocolate and cocoa powder into a food processor and blitz to a fine crumb.
Transfer to a bowl and add the melted butter. Mix until combined then press into a 20cm greased tart pan.
Refrigerate while preparing the filling.
Add the cream cheese, sugar and Horlicks Original into a bowl and beat until soft.
In a separate bowl, beat the double cream until soft peaks form then fold into the cream cheese mixture. Spread the filling over the chilled base and refrigerate for at least 4 hours.
When ready, make the ganache. Put the cream into a microwave safe bowl and heat until almost boiling. Chop the dark chocolate into small pieces then pour the hot cream over. Stir until the chocolate is fully melted. If it seems too thick, add more cream.
Pour the ganache over the cooled tart. Tap the tart on the counter to help the air bubbles escape.
Now make the white chocolate ganache for the spiderweb. Add the white chocolate and double cream in a small microwave safe bowl and heat in 10-15 second intervals, stirring between each interval until the chocolate is fully melted. Put the ganache into a piping bag and cut a tiny hole using your scissors.
Pipe a spiral starting from the centre of the dark chocolate ganache that hasn't set yet. Immediately drag lines outwards from the centre using a toothpick.
Chill the tart for at least 2 hours before serving.
Explore our Horlicks recipes