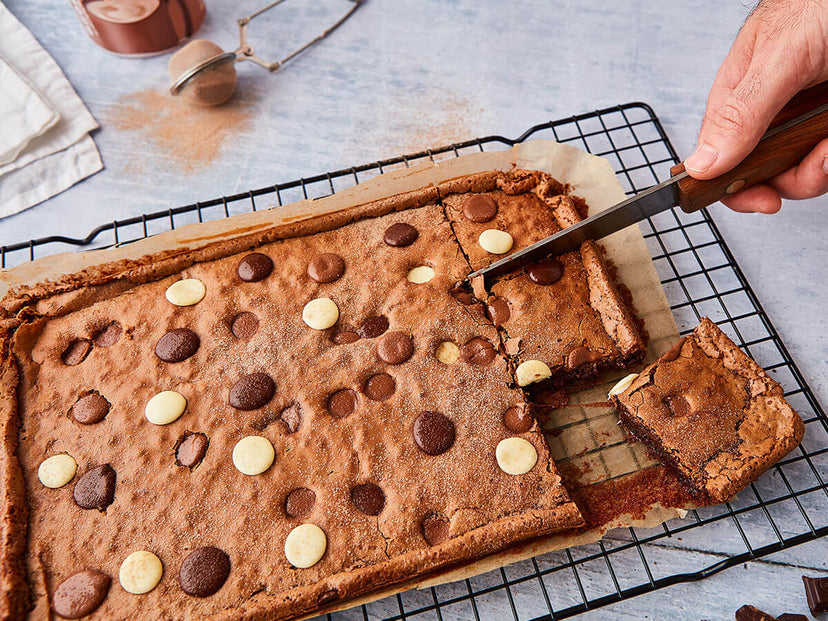 Gooey chocolate brownie
For a delicious and extra gooey dessert, just 
pop your
 brownie in the oven to warm it up and top with a big scoop of vanilla ice cream - or try a dollop of Horlicks cream for an extra-malty kick
.
Ingredients
225g caster sugar
100g butter
100g 70% dark chocolate
50g Horlicks Chocolate
3 eggs
50g plain flour
50g dark chocolate chunks
50g white chocolate chunks
50g milk chocolate chunks
1 vanilla pod or 1 tsp vanilla essence
A pinch of salt
Made using
Method
Preheat the oven to 175°C.
Melt 100g of dark chocolate along with the butter in a bowl over a pan of simmering water. Once melted, take off the heat.
In a separate bowl, whisk the eggs and sugar for about 10 minutes, until very white. Gently fold the melted chocolate mix into the whipped eggs.
Mix together the Horlicks Chocolate, salt, vanilla and flour. Add the flour mix to the egg mix and fold in half of the chocolate chunks.
Pour into a lined tray and sprinkle the remaining chocolate chunks on top. Bake for 20 minutes, then cool for 1 hour before turning out.
Slice, divide and enjoy! Store in an airtight container if there are any left.
Explore our Horlicks recipes