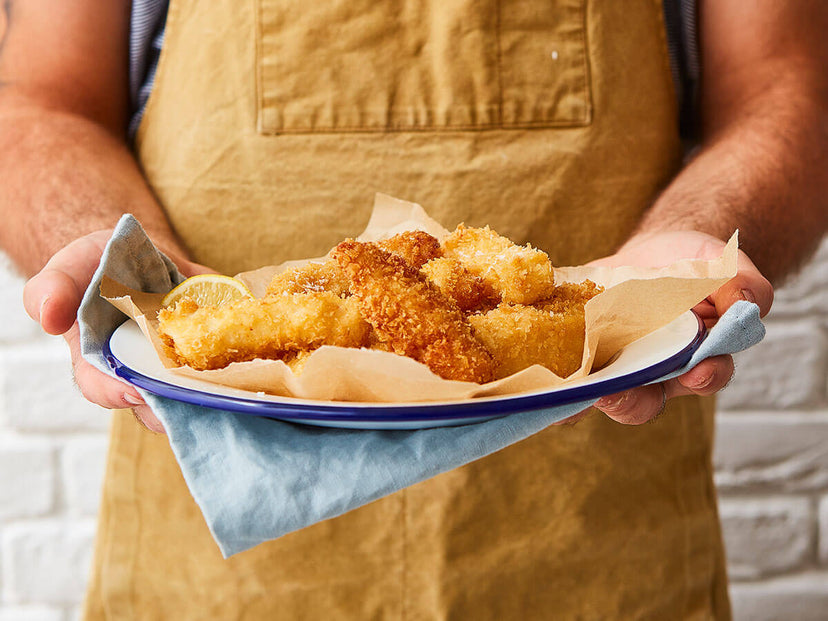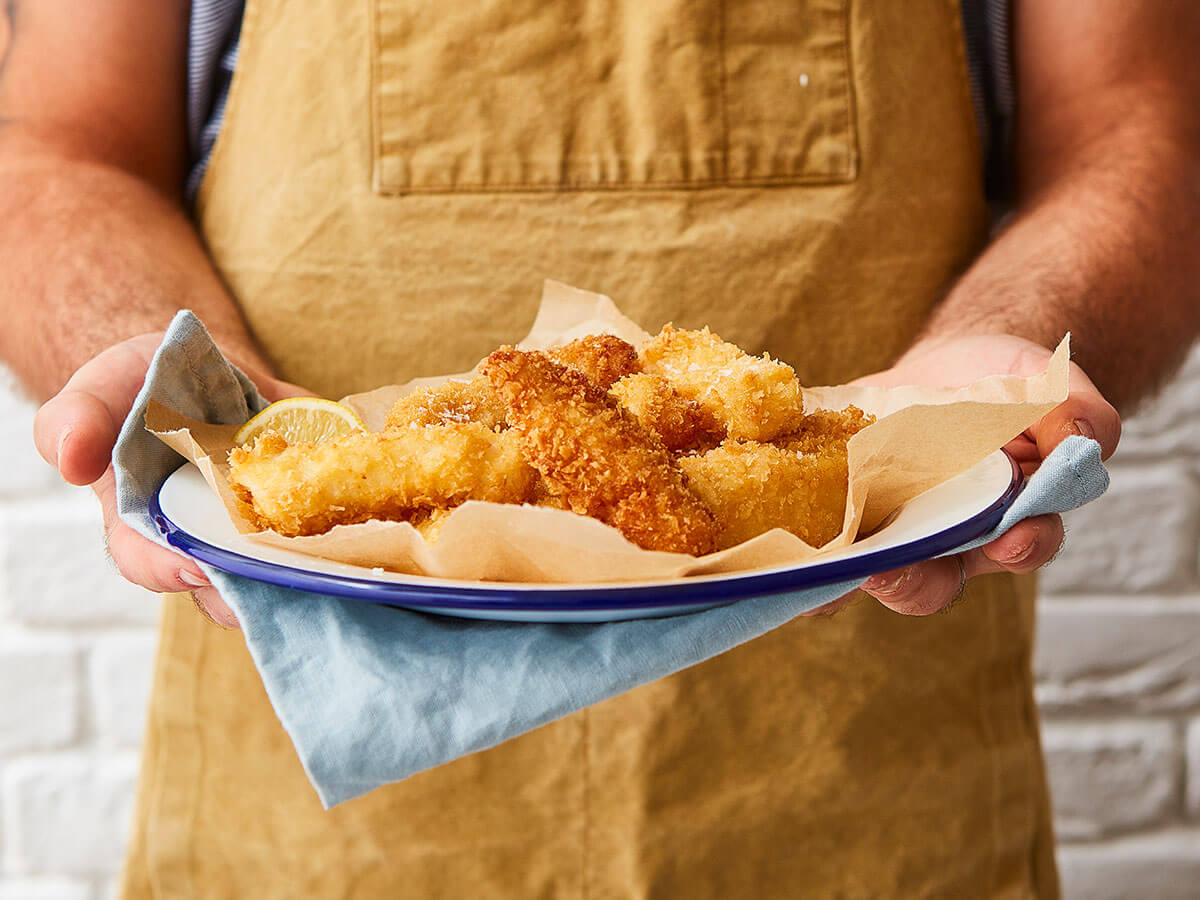 Crunchy fish goujons
The malt of Horlicks Instant perfectly pairs with our goujons, recreating a seaside classic...fish and chips with salt and vinegar! Plus, the Sriracha tartare brings a spicy twist
.
Ingredients
200g cod fillet, skinned
100g breadcrumb mix
50g panko breadcrumbs
50g plain flour
2 eggs, beaten
1 tbsp Horlicks Instant
Vegetable oil (for frying)
50g tartare sauce
1 tbsp Sriracha sauce
Made using
Method
To breadcrumb the fish, take three bowls. In one, add 1 tbsp of Horlicks Instant and the flour. In the second bowl, add the beaten eggs. In the third bowl, add 1 tbsp of Horlicks Instant, the breadcrumb mix and breadcrumbs.
Cut the fish into finger size pieces and pass through the flour mix, followed by the beaten eggs and finally coat in the breadcrumbs.
Fry in hot oil for 2 minutes until golden brown.
Make a Sriracha tartare sauce by adding 1 tbsp Sriracha to your favourite shop-bought tartare sauce. Simply add more if you like it spicy!
Give the fish goujons a generous sprinkle of malt vinegar and season with a pinch of Horlicks salt.
Explore our Horlicks recipes