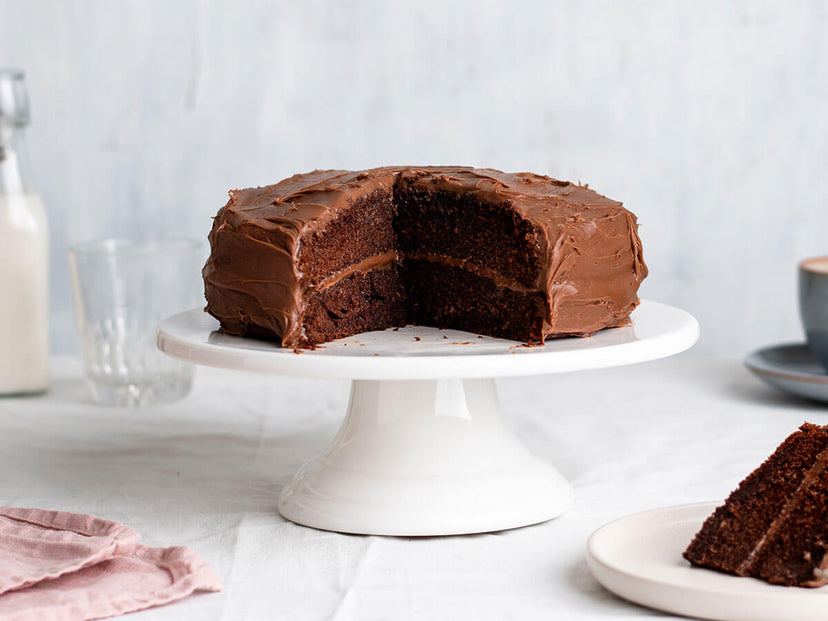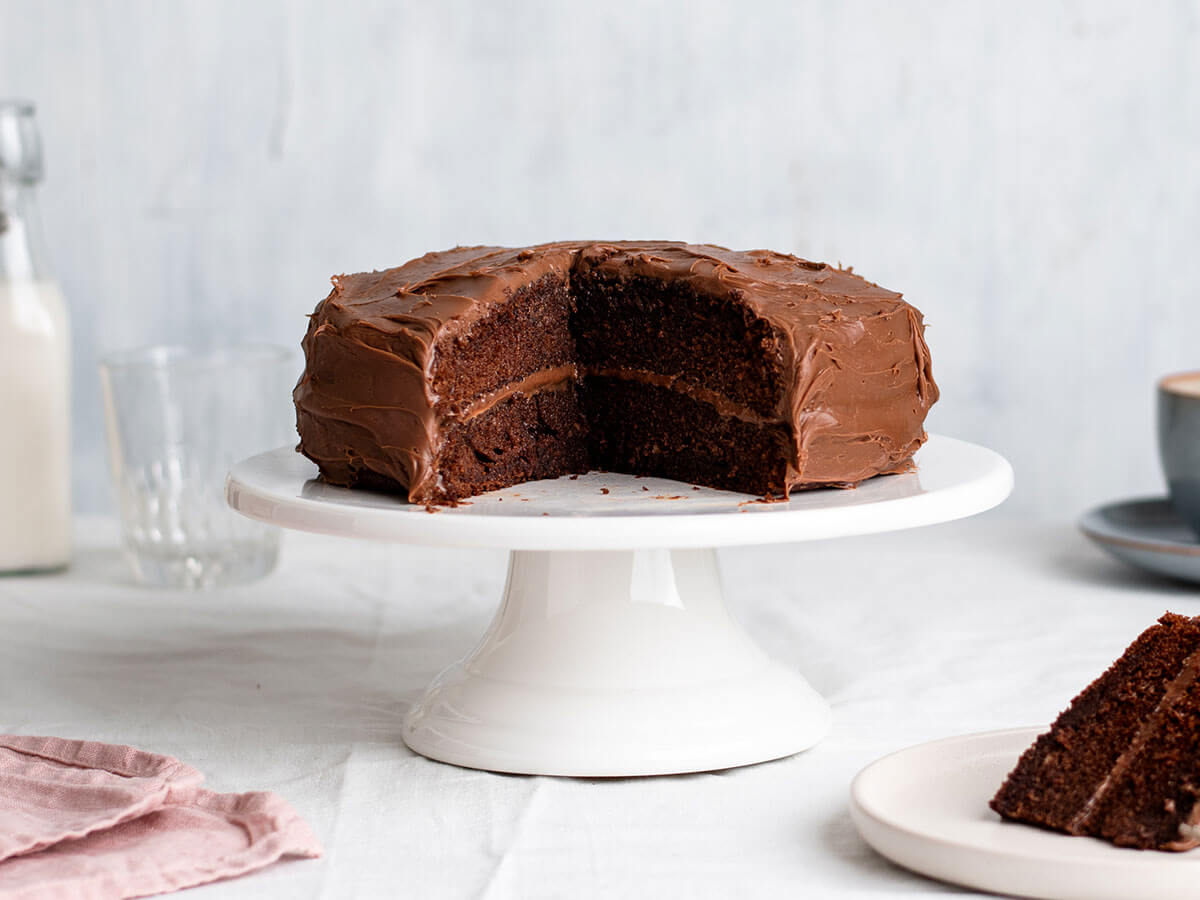 Chocolate cake
Who doesn't love a decadent and 
moist
 chocolate cake filled with rich, malt chocolate ganache. We've added Horlicks Chocolate for a malty twist of
 extra deliciousness. 
Ingredients
230g plain flour
15g cocoa powder
80g Horlicks Chocolate
1 tsp baking powder
1½ tsp baking soda
¼ tsp salt
100g brown sugar
150g granulated sugar
220g sour cream
120g sunflower oil
2 eggs
1 tsp vanilla extract
240ml boiling water
420g milk chocolate (chopped into small chunks)
250g double cream
1 tbsp Horlicks Chocolate
Made using
Method
First, you'll need to make the chocolate ganache. Heat the double cream until hot and pour it over the chocolate chunks. Leave to sit for 30 seconds and then whisk until the chocolate completely melts, stir in the Horlicks Chocolate until combined. Cover with cling film and refrigerate for at least 2 hours while you're making the cake.
Preheat the oven to 175°C (160°C fan oven).
Line two 20cm cake pans with baking paper.
In a bowl, whisk together the sour cream, sunflower oil, eggs and vanilla extract.
In a separate large mixing bowl, whisk together the dry ingredients including the sugar. Add the wet ingredients and boiling water to the dry ingredients and whisk until smooth. Your batter will be thin at the point.
Divide the batter between the two prepared cake pans and bake for 30-35 minutes or until a toothpick comes out clean.
Let the cake cool down in the pan for 10-15 minutes then transfer to a cooling rack to cool completely.
Spread a layer of the chocolate ganache between the two cake layers and frost the top and the sides of the cake.
Explore our Horlicks recipes