Self care made simple
10 June 2022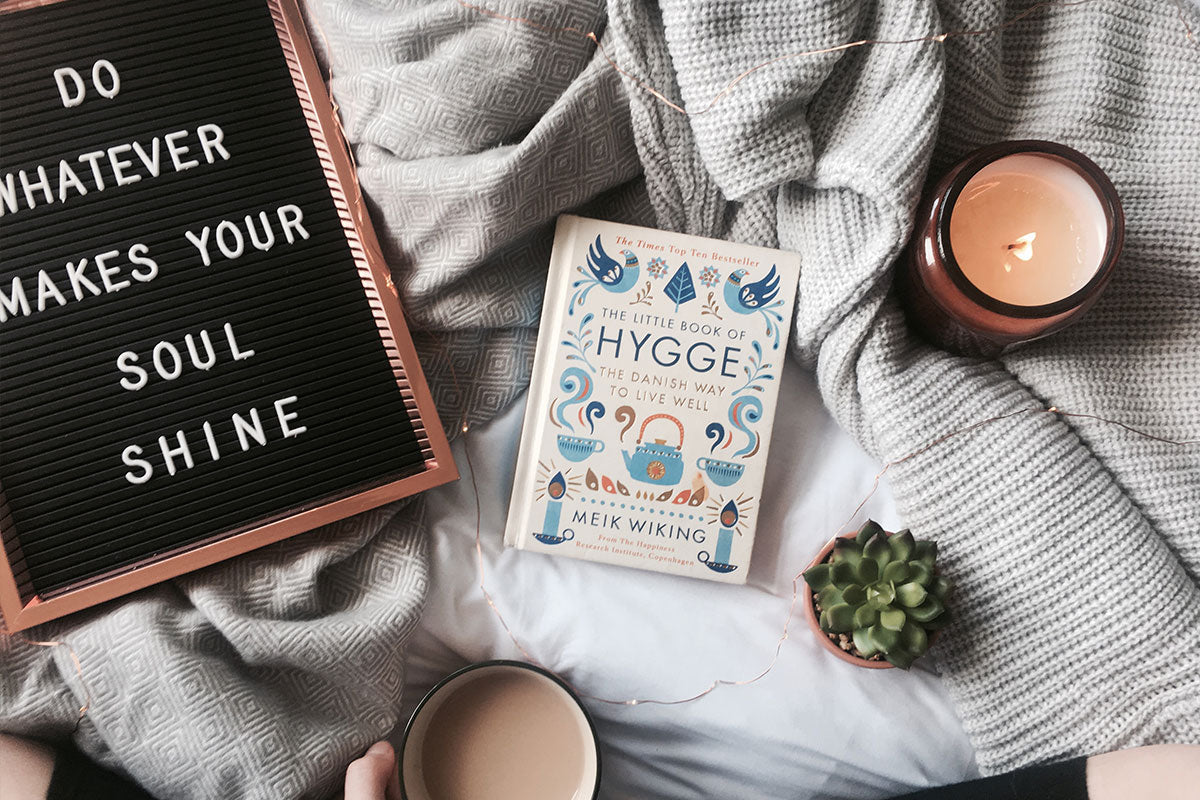 Sometimes life can get a bit hectic and self-care takes a backseat to everyday responsibilities. While it can be difficult to simply stop and smell the Horlicks, it's really important that we make time to take a moment for ourselves.
Studies have shown that taking time to relax can reduce chronic stress and even lower anxiety levels.  Taking a moment to yourself can also relax muscles, slow your breathing rate, and even reduce your blood pressure.
To make things easier, we've listed 5 easy, low-cost ways to improve your mental health and aid relaxation.
1. Mindfulness apps
Apps offer a great way to take a moment during the rush of daily life. Whether you're listening to an audiobook during your commute (check if your local library has the BorrowBox app to give you access to free audiobooks) or doing 15 minutes of brain training at the weekend, there are plenty of cost-free options right at your fingertips.
Apps make mindfulness accessible for most people and they're easy to use in all situations - no need to pack your yoga bag and gym kit everywhere you go! Meditation apps such as Headspace and Calm allow you to spend as little as 3 minutes per day practising breathing techniques and grounding yourself, all from the comfort of home.
While some apps do have a fee involved, search for free trials to try before you commit so you can find what works for you. 
2. Exercise
We've all been told how working out can help with more than just our body, but it really is true! Not only does working out make you feel more accomplished but it actually is proven to help benefit your mental health.
Exercising releases endorphins, powerful chemicals in your brain that energize your spirits and just overall make you feel good. Working out also relieves tension in the muscles and when your body feels better, your mind does too.
And don't be put off by the thought of a costly gym membership, as there are plenty of ways to get your blood pumping for free. A great way to get your heart rate up without the price tag is the Couch to 5K app by the NHS which gradually trains you for a 5k run in just 9 weeks. If you're looking for something a little more zen, YouTube is full of short yoga sessions - for all levels of ability - that you can follow in your home.
3. Productivity
Some people see multitasking as a talent, but spinning too many plates has actually been shown to make us more stressed. 
All too often, we say yes to every work project, family commitment or social event in an attempt to prove how capable we are. But overcommitting in your professional or personal life (sometimes both!) can be overwhelming - it's enough to clutter your brain, let alone your desk.
Rather than feeling daunted, simply break down what you need to do into bite-size manageable chunks and you'll find it much easier. Timeboxing helps to give daily tasks or projects set periods of time making it easier to allocate space for everything in your day.
It's tempting to jump from one task to another, but focusing on one thing at a time will be less stress-inducing and also will likely mean you'll put more effort into the one task you're doing. There are some excellent productivity apps such as Habitica that use gamification to help you tackle your to-dos (after all, who doesn't secretly love a gold star!)
And don't forget, it's OK to say no sometimes. 
OVERCOMMITTING IN YOUR PROFESSIONAL OR PERSONAL LIFE (SOMETIMES BOTH) CAN BE OVERWHELMING - IT'S ENOUGH TO CLUTTER YOUR BRAIN, LET ALONE YOUR DESK.
4. Digital detox
62% of polled UK adults say they 'hate' how much time they spend on their phone, and yet we spend an average of 8 hours 41 minutes a day on screens (more time than we are asleep). Worryingly, studies have been proven to show that too much smartphone use is linked with higher incidences of anxiety and depression.
A great way to be more mindful is to absorb yourself in an enjoyable task - half an hour spent on a hobby will give you far more satisfaction than 30 minutes of scrolling through social media apps. Consider learning a new skill or doing something creative - pick up a candle-making kit if you're feeling crafty, download the Duolingo app if learning a new language excites you, or turn your hand to growing your own vegetable (you don't need an allotment, just enough outside space for a couple of large plant pots!)
Another great way to feel accomplished without having to break the bank is baking. Not only will you feel like you've achieved something, but there will be a tasty treat at the end - and it's a fun activity to do if you have children. Have a look at our Horlicks recipe book to explore some simple recipes with a delicious malty twist.
5. Self Care
It can often feel better to be busy, so you don't have time to concentrate on what's really going on in your head. But you don't need us to tell you this isn't the best way to handle things.
It's important to take time for yourself, even if it's just a couple of hours a week. Set some time aside to read a book, have a Horlicks, or binge Netflix. Just be sure to switch off from the parts of your life that are causing you stress and take time for you.
Horlicks
Find out more ways to take a moment with our Horlicks blogs and be sure to follow us on Instagram @horlicksuk