A moment with: Charlie
10 June 2022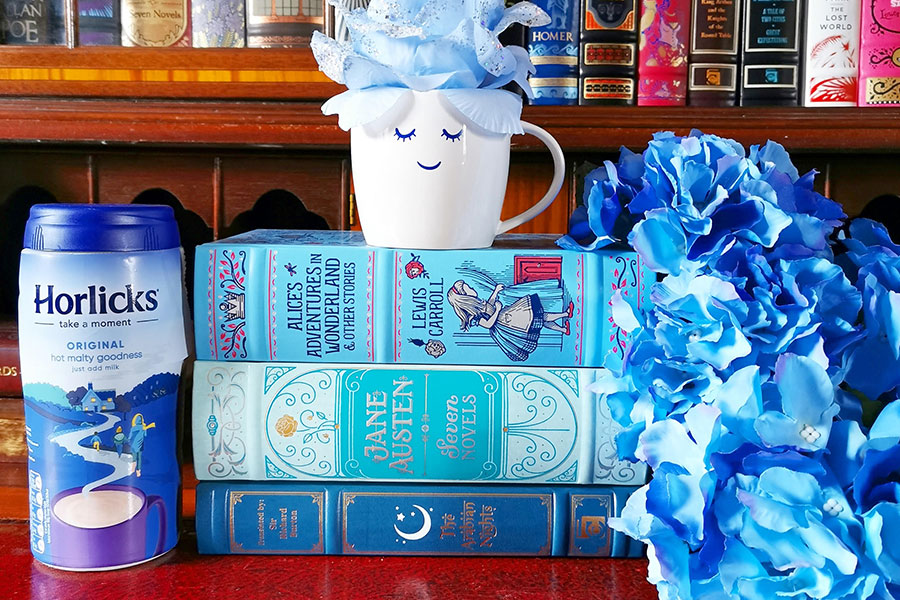 Finding a moment to lose ourselves
Do you know when people say they are born to live a certain life or follow a distinct path? I think, as a reader, I was born to live many. It was George R.R. Martin who summed up this feeling when he said: " A reader lives a thousand lives" (although it's a shame this isn't the case for many of his characters in the Game of Thrones series) and if you ask any avid reader this is likely going to be one of the reasons that they pick up a book when it's time to relax.
There's just something so unique about being able to open the pages of any book and instantly being transported somewhere else – another time, another place, another body, another perspective. Reading gives us an instant insight into someone else's thoughts and feelings, and I'm sure I'm not alone when I say that some characters become almost like treasured friends.
ASK ANYONE YOU KNOW WHO READS AND THEY WILL LIKELY HAVE ONE BOOK THAT THEY HOLD DEAR TO THEIR HEARTS AND WHICH HELPED CRAFT THEM, EVEN ON SOME MINUSCULE LEVEL, INTO THE PERSON THEY ARE TODAY.
The first book that truly changed my life was Mrs Dalloway by Virginia Woolf. I was seventeen, living in Spain, foolishly in love (or what I thought love was back then) and this book came and changed everything. In its passages and swirling narrative, I found myself reflected in the pages, my hopes and dreams and general feelings distilled into a story that was nothing like my own life, but still spoke to me on some universal level. Even now there are times when I will pause in my day, take a moment and think of something from that novel that sparked something in me. Words over a hundred years old that are just as relevant to me today as they undoubtedly were to Virginia as she was writing them.
Explore new worlds
Reading doesn't have to be deeply philosophical and life-changing. It doesn't have to always be about a story grabbing your heart and not letting go. Sometimes, reading a book is just about the escapism of entering a different world or situation and temporarily switching off from work, stress, bills, relationships and all of the other things that constantly keep our minds churning.  The modern world can be full of stress and expectations – especially as smartphones have given rise to being "always on" outside of working hours – so it's necessary to take time out when you can. Snuggle up under a blanket and lose yourself. We all deserve a moment to relax.
If you're not a reader, it can be intimidating choosing a book to try.  I think the key is finding stories that reflect your interests in other areas. If you like horror films, try a horror book. If you're into sports, choose a book with a fictional spin on a sport you love or reading a biography of one of your favourite players. If you find picking up a book difficult, see if an audiobook can hold your attention
There are millions of books out there and finding one that grabs your attention is just a matter of trial and error! Don't be afraid to abandon books that aren't grabbing your attention either – there's nothing worse than slogging through a story you don't enjoy and it's likely to put you off picking up another book if you haven't enjoyed the experience.