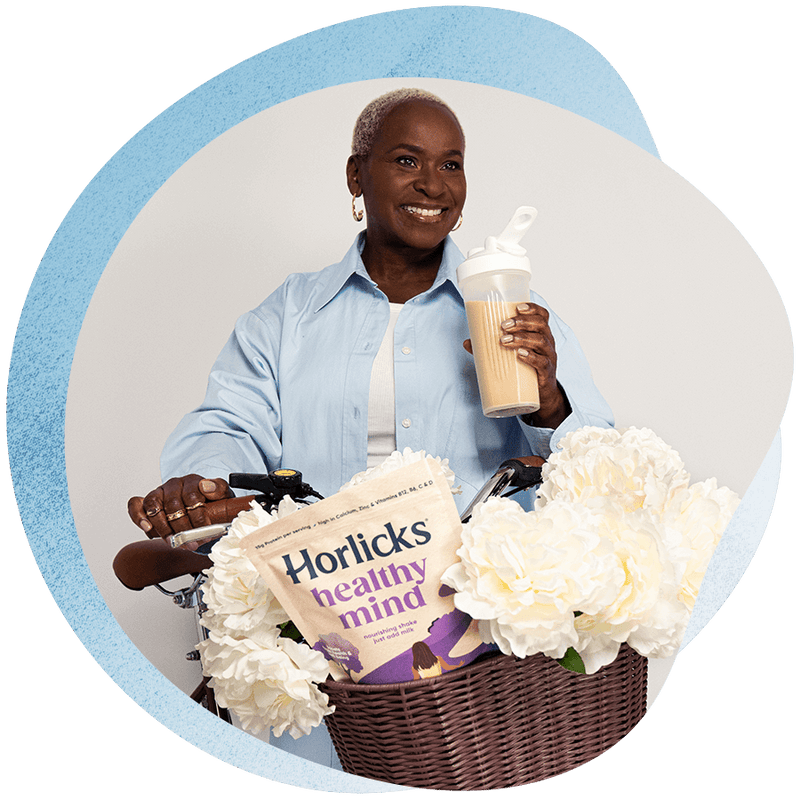 What are the benefits of Horlicks nourishing shakes?
Along with two specially selected ingredients, all of our nourishing shakes are packed full of vital vitamins like B6, B12, C and D, along with minerals calcium and zinc. On top of all of those benefits, you'll also be getting a source of 15-20 grams of protein per serving - all with the delicious, malty taste you know and love.
Chamomile
Known as a natural sleep aid, chamomile contains a plant extract called apigenin, an antioxidant that helps promote a more relaxed state. This helps improve your ability to switch off from your day and drift into a sound, restful sleep.

Valerian
Another herbal supplement included in our Healthy Sleep shake is valerian. This renowned sleep aid supports in calming your central nervous system, which will help to improve your sleep quality and sleep for longer.
Prebiotics
You've probably heard of probiotics but, what exactly are they? Simply put, prebiotics are the fuel that probiotics need to thrive. They are a form of dietary fibre that can help to improve your general gut health.
Glutamine
Our bodies already produce glutamine, an important amino acid but sometimes, especially after an illness, our bodies may experience a deficiency, so we've added glutamine to Healthy Gut to help you build a stronger immune system.
Glucosamine
Your body uses glucosamine to repair damaged cartilage, helping to protect your bones. Glucosamine may also help to reduce inflammation, relieving pain in the joints and also promoting healthy joint function.
MSM
Another anti-inflammatory mineral, MSM is less commonly known but, equally as valuable as glucosamine. This natural mineral is specifically important to those suffering from arthritis and can also help with easing some allergy symptoms.
Shop Horlicks nourishing shakes